5 Steps To Resolve A Commercial Lease Dispute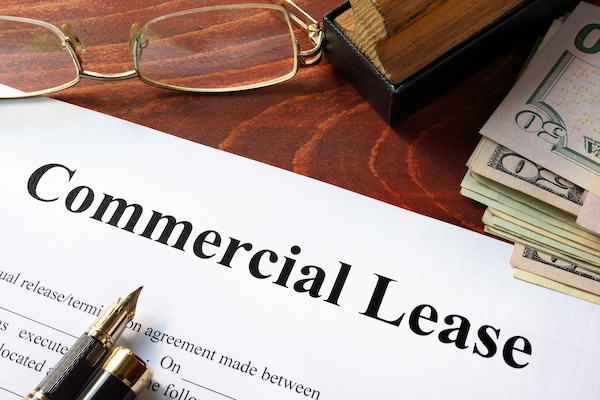 Both landlords and business tenants must know and understand their contractual and statutory rights when entering a commercial lease. It's a legally binding agreement designed to protect both parties. That means some obligations and rights may be grounds for a commercial lease dispute when ignored or violated.

The thing is that dealing with a commercial lease dispute can be complicated, costly, and time-consuming for everyone involved. It can easily result in more serious consequences, like outright litigation, without proper guidance.

Resolving the dispute as soon as possible is vital to avoid further complications affecting your bottom line and good standing in the business community.

Doing this is relatively simple depending on how prepared you are. Here are five steps you can take to get started.
1. Establish The Grounds For Your Dispute
The first step in resolving a commercial lease dispute is to determine and establish the grounds for it. Knowing the root cause of the conflict lets you figure out your next course of action.
There can be several. These include failure to pay rent, subleasing the property in violation of the terms and conditions of the
lease
, and property disrepair or damage in breach of the contract.

But while these grounds seem easy to establish, they're difficult to enforce. Because of this, working with a legal professional would make great sense in this situation.
They can help you identify the right ways to resolve the dispute, saving you from wasting your time and energy on details that don't do anything to help. Search for professionals with experience in lease dilemmas, as you can find when you
visit this website
.
2. Collect Evidence
Gathering evidence is usually the next step. It allows you to understand the strength or weakness of your position. Plus, it helps you set expectations for the possibility of an amicable settlement to end the conflict as quickly as possible.

Before talking to the party concerned, ensure you have copies of all the documents relevant to your dispute. These include:
- Signed copy of the lease, including disclosure statements and license agreements, if applicable
- Business records, such as invoices, bank statements, and payment receipts
- Communications, such as emails, letters, and text messages, with the other party and all others involved concerning the lease
- Summaries of verbal conversations with the tenant
These should help you put together a clear argument or defense for the despite. Keep them handy so you can easily present them during negotiations.
3. Enter A Private Negotiation Or Mediation
Now that you have the evidence, it's time to set up a private negotiation or mediation with the other party.
In most cases, these can be done between parties or through lawyers. A neutral third party may provide a different perspective to allow everyone involved to make clearer, objective decisions.
If you negotiate by yourself, preparing for the meeting is essential to obtain a more favorable outcome. Always start with your lawyer's advice, know your rights, and be aware of the legal context of your dispute to keep your case clear.
There will be instances when the negotiations fail. In that case, you should also be ready for your next course of action to resolve the dispute.
4. Serve A Notice Of Breach
If no amicable settlement can be reached, you have the option to file legal action against the erring party. But to ensure you have a valid legal position in court, you must first serve a notice of breach to the other party to inform them about their alleged violations of the lease agreement's terms and conditions.

You must draft it according to the rules applicable in your state. Otherwise, the court will render it invalid, which can affect your chances of getting a favorable judgment to resolve the dispute.

5. File Legal Action
As mentioned before, the best course of action for disputes that fail to produce a settlement is typically a court case.

Having a lawyer

by your side can be beneficial. They can help you develop a proper argument or defense as well as prepare and file the necessary paperwork in court. They can also represent on your behalf during court hearings to improve the odds of resolving the commercial lease dispute in your favor.
Know Which Steps To Take
Navigating a commercial lease dispute can be frustrating since your business, reputation, and profits take a hit. To keep things from getting out of hand, keep the information mentioned above in mind. This way, you'll know what to do to resolve a commercial lease dispute as quickly and cleanly as possible.
Do You Need An Attorney?
If so, post a short summary of your legal needs to our site and let attorneys submit applications to fulfill those needs. No time wasted, no hassle, no confusion, no cost.
Posted

- 02/27/2023
Connect with us:
Learn about us: