5 Things a Business Lawyer Can Help You With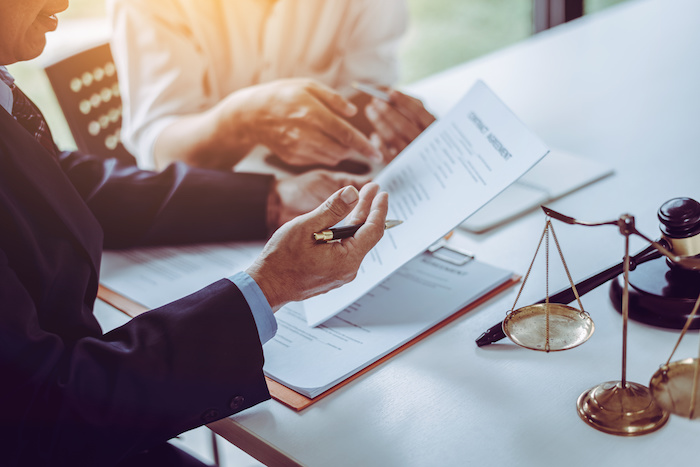 Business law may be no tax or criminal law difficulty-wise, but it has its fair share of complications. It requires attention to every minute detail for a reason: millions of dollars are at stake. It also has to adapt to swift changes to the thick rulebook of doing business. A company that fails to keep up with the times, no matter how small or big, won't last long in today's competitive economy.


Business owners typically don't have the time or resources to learn every paragraph and section, of the rules and regulations that apply to them. So, when they need to, they turn to business law firms to help them navigate the legal twists and turns they face. Experts can't stress enough the importance of having a business lawyer, as it's one of two professionals any business must have from the start (the other being an accountant).


Here are five ways a business lawyer will be indispensable in helping you to not only survive but thrive:
1) Facing Product Litigation Suits
No matter how much care goes into each, a product or service can still go wrong, leading to dissatisfied customers filing lawsuits. A good business owner would never want to be without a business lawyer when presented with a summons. Dealing with such complaints is well within their area of expertise.
Experts like
LegalVision business lawyers
review these cases down to their nuts and bolts. From there, they can refer to the contracts both parties signed and any applicable laws for a quick and fair settlement. It also applies to disputes between businesses and employees or other businesses.
2) Drafting and Understanding Contracts
Once upon a time—decades ago at this point—there weren't many written business contracts. A lot of contracts were verbal. Deals were cut between people, and often sealed with a handshake. While verbal contracts are still legal in most situations, the majority are written now. While most contracts will bever be brought up inside a courtroom, and a verbal one would serve fine, if there's an issue, it pays to have the agreement in writing. That's where a business lawyer can help you. (1)

Business lawyers can aid in creating and reviewing business-to-customer or business-to-business contracts. By including more explicit clauses, both parties can avoid costly and lengthy litigation in an already overburdened justice system. For instance, a pre-suit mediation clause in a contract enables disputes to be settled through an informal third party instead of a judge right away. (1)
3) Protecting Business Names and Trade Marks
Simply put, business names are names that companies trade under. Meanwhile,
Trade Marks
are anything that distinguishes your product or service from the rest. While both terms are different, they're equally crucial to protect from copycats.

It's better to file business names and trade marks with the help of a business lawyer. Among the many tasks a lawyer performs when filing include:

- Looking for similar business names and trade marks that are already registered
- Advising on choosing a name or trade mark that will enhance a business's image
- Preparing applications and required documentation
- Monitoring the status of a business's application
- Responding to any discrepancies in said application. (2)

4) Settling Employment Issues
For the record, business law and employment law are two separate fields. Business law comes into play when problems such as unfair practices and contract violations occur. By contrast, employment law covers a broader scope, such as workplace discrimination and safety hazards.
As with B2B and B2C contracts, business lawyers also assist in drafting and understanding employment contracts. While they primarily handle contracts for regular employees, managing those for irregular employees isn't too far off. In fact, deciding whether or not to hire an
intern without pay
shouldn't be done without a business lawyer's advice.
5) Corporate Structuring and Restructuring
Whether just starting or undergoing drastic changes, a business must decide what kind it needs to be: a sole proprietorship, partnership, corporation, or limited liability company. Each has its own pros and cons, and a business might not meet the requirements to be what it chooses to be.
Business lawyers can assess and advise on the best corporate structure, especially if the business files for
bankruptcy
. They can help draft a business's restructuring plan that ensures a smooth transition and payment to creditors. As the court is also involved in drawing up this plan, it's all the more reason for business lawyers to be included. (3)
Conclusion
Overall, business lawyers can help with almost every business affair. Their services might not come cheap, but businesses stand to lose more money in unnecessary litigations and lengthy disputes without them. No matter how educated or determined, an entrepreneur should never negotiate the winding maze of doing business alone.

Sources:
Do You Need An Attorney?
If so, post a short summary of your legal needs to our site and let attorneys submit applications to fulfill those needs. No time wasted, no hassle, no confusion, no cost.
Posted

- 06/21/2021
Connect with us:
Learn about us: