5 Things You Need to Know About SSD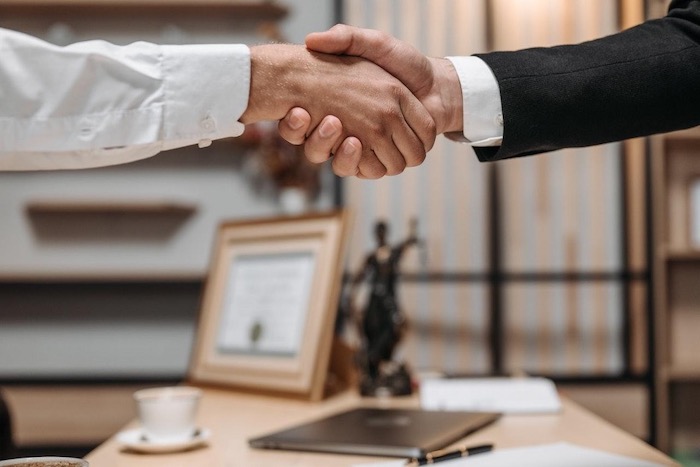 According to the United States Census Bureau, more than 56 million Americans of all ages lived with a mild disability or severe disability in 2010. While many people with disabilities can still work, they need to face greater challenges when finding work. It has been stated that for almost 12 million people with disabilities, Social Security Disability Insurance and Supplemental Security Income provide critical assistance. Read more here.

The Social Security Office of Retirement and Disability Policy stated that 69.1 million people had received benefits from different programs administered by the SSA in 2019. Additionally, data shows that out of these, 5.7 million people were newly awarded Social Security benefits, and 55% of adult SSDI beneficiaries were women. Eighty-six percent of all recipients were eligible based on blindness or a disability, while six out of 10 recipients under 65 were diagnosed with a mental disorder.

However, if you are disabled and unable to work, it doesn't mean that you will automatically qualify for Social Security Disability Insurance Benefits (SSDI). You will have to fight for these benefits, as your eligibility depends on your work history and disability.

5 Things You Need To Know About SSD
If suffering from a disability, you may need to struggle in earning a living and providing for your family. So, here are five things you should know about Social Security Disability.

1. You Must Be Eligible for Disability Benefits
To benefit from the Disability financial assistance, you must be unable to work due to a medical condition expected to last for at least one year or result in death. It would help if you also met the Social Security Administration (SSA) definition of a disability. Additionally, you may be eligible for Social Security Disability benefits, if you:

? Are injured due to an accident
? Became disabled after the death of a spouse
? Are considered disabled due to trauma, illness, or injury
? Become disabled before you turn 22 years old
? Become disabled after you have served in the armed forces
? Qualify for SSD benefits under a relative's disabled worker account

It is critical to mention women who took time out of the paid labor force to care for children or other family members are not eligible for Disability Insurance. Moreover, you must apply for and try all the other available benefits before qualifying for Disability Insurance. To be more precise, the SSD Program serves as a last resort for those suffering from severe disabilities and cannot work whatsoever.

2. You Can Appeal a Social Security Disability Decision
Suppose your application for disability benefits is denied, then you have the legal right to appeal the decision. However, you must consider that the reconsidered process for SSD claims is complicated and lengthy. If you want to appeal, you should seek the help of a Social Security Disability attorney.

After your first application gets denied, you have 60 days to request reconsideration. If this gets denied, too, in 60 days, you can request a hearing with an Administrative Law Judge (ALJ). If the ALJ denies your hearing, you can file a request for review to the Appeals Council. And if this too gets rejected, you will have 60 days to file a civil action in Federal District Court. When hiring an SSD attorney, you should remember that you may need to file appeals at this level. But if necessary, an attorney will guide you in every step and fight for your rights.

3. You Need to Prove Disability for Different Medical Conditions
Social Security Administration will evaluate your claim by focusing on your capacity to work. The SSA can compare your condition to those on their master list called Listing of Impairments. Once your medical condition meets or equals their strict criteria for a medical listing, you will be automatically eligible to receive Social Security Disability benefits.

It may be really difficult to meet the SSA's specific rules for medical listings. But you can still receive benefits based on a medical-vocational allowance, based on your age, work skills, education, and the level of functional limitation.

Whatever your medical condition, when filing a claim, you must be fully prepared with sufficient medical records. It is critical to understand that not all medical conditions are on the SSA Listing of Impairments, including fibromyalgia or chronic fatigue.

4. You May Be Eligible for Medicare
As stated by Social Security Administration, Medicare is a health insurance program for people 65 years of age or older, people with end-Stage Renal Disease (permanent kidney failure treated with dialysis or a transplant), or for some disabled people under 65 years of age. Medicare consists of two parts: part A for hospital insurance (most people do not have to pay for this) and part B for medical insurance (most people pay monthly).

You may be eligible for Medicare after receiving 24 months of Social Security Disability benefits. Medicare benefits can cover certain hospitals, nursing homes, home health, physician, and community-based services for those eligible. Moreover, people with dementia, mental illness, or other long-term and chronic conditions can also obtain coverage.

5. You Can Sign Up for Direct Deposit
Signing up for a direct deposit is a great convenience, but it is very dependable. To sign up, you need to contact your local Social Security office. However, you need to do so before your disability hearing, or it might be too late to have your benefits paid by direct deposit because SSA might have already sent you a check.

There still can be a couple of problems with direct deposits. Social Security Administration can order you to sign up for direct deposit when you apply for SSD benefits. Other issues suggest that people close their bank accounts after the SSA requested a direct deposit. If this ever happens to you, you must go to the Social Security office to update the Social Security Administration on your current account information.

Finally, if you have a bank or credit union account, you can enroll online on godirect.gov, by email, or call the Go Direct Helpline at 1-800-333-1795 (TTY: 1-866-569-0447).

Should I Hire a Social Security Disability Attorney?
More than 2.5 million applications for SSD benefits are sent to the Social Security Administration each year, with most claims being rejected. Dealing with time off from work due to injury, illness, or disability is hard enough, but having your Social Security Disability claim denied can be very discouraging.

It is critical to understand that Social Security is a retirement program and provides essential life insurance and disability insurance protection. It also provides a guaranteed benefit that keeps up with increases in the cost of living. So, when looking to apply for SSD benefits, it is highly recommended to have a Social Security Disability attorney to assist you with your claim. They will handle everything from filling out your application to an SSF claim appeal hearing while significantly increasing your chances of receiving SSDI money.

While it is not necessary to seek the help of a disability attorney, it is critical to understand that doing so can increase your chances of approval and keep you from making mistakes while applying.
Do You Need An Attorney?
If so, post a short summary of your legal needs to our site and let attorneys submit applications to fulfill those needs. No time wasted, no hassle, no confusion, no cost.
Posted

- 04/19/2022
Connect with us:
Learn about us: