5 Tips On Settling Your Medical Bills During Your Bicycle Accident Case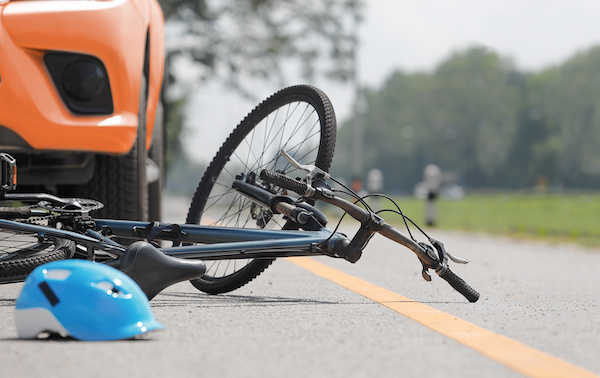 Many bikers who encounter accidents suffer soft-tissue injuries, head injuries, and musculoskeletal trauma. Bicycle accidents can cause facial damage, such as broken or lost teeth, a broken nose, a fractured jaw, and vision damage. Road rash also occurs, which may lead to permanent scarring.

Every year, more than

130,000 bicyclists are injured

, and about 1,000 die in road accidents in the United States. Many bikers need hospitalization and long-term rehabilitation, which leads to high medical bills. This article explains some tips on how you can settle your medical bills during a bicycle accident case.
1. Your Insurance Company
Not everyone has adequate personal savings to pay their medical bills when a bicycle accident arises. Hence, it's important to have insurance coverage when you're riding a bicycle regularly. In this way, your insurance can cover your medical bills if an accident occurs.

Some car insurance policies cover medical expenses associated with bicycle-related accidents. So, it doesn't hurt to check if you have it in case you get involved in such an accident.

2. File A Personal Injury Claim
A bike crash can happen because many bike riders, drivers, and pedestrians aren't aware of the traffic or road rules. Improper road use, riding outside the bike lane, and failure to follow traffic signs can lead to road accidents. The resulting non-fatal and fatal injuries would need medical attention, causing diagnostics, treatment, and medication expenses.


When a bicycle accident happens, filing a claim can help settle medical bills from the insurance company. For instance, when two parties are involved in a bicycle accident, such as a car driver inadvertently hitting a biker, the victim can file a personal injury claim to the insurance company.


Some bikers prefer to negotiate with the at-fault driver's insurance company. This step is dangerous, causing costly mistakes without you even realizing it. Most insurance companies will deny or lower the settlement amount by luring the victim to underestimate injuries or admit fault. If the victim falls into these traps, there's less chance of getting enough settlement to cover all medical expenses, leaving the patient out of pocket.

Hiring a personal injury lawyer is your best option if you're dealing with the other driver's insurance company to get just compensation so you can settle your hospital bills.
3. Hire A Personal Injury Lawyer
A
bike accident attorney Florida
can help the victim file a personal injury claim to ensure just approval and compensation. The lawyer will negotiate on the victim's behalf and await an offer. If the insurance company or the offender fails to compensate the victim fairly, the personal injury lawyer can take the case to court.

A personal injury lawyer can also contact the victim's creditors and set up a lien. In this way, the patient doesn't have to pay the medical bills until the settlement compensation arrives to pay them off.
Most personal injury lawyers only ask for payment once the victim receives the settlement. Once the victim accepts the settlement offer, the insurance company will send a cheque to the lawyer. From that cheque, the lawyer can take the fee as mutually agreed with the victim, which is usually 40% of the settlement amount.
4. Workers Compensation
Many employers provide workers' compensation benefits or have insurance to cover any physical injuries or any untoward incidents that happen in the workplace. Some examples include injuries arising from heavy machine operation,
truck accidents
, slips, falls, and even bicycle accidents.
Delivery riders who use bicycles or employees using a bike for work could be eligible for workers' compensation to help pay for medical costs. You might want to check with your supervisor or employer to determine if the company workers' compensation benefit can help pay some of your medical expenses.
5. Family And Friends
One thing you have to know is that setting up a
lien
can harm your credit score. As much as possible, you need to settle your medical bill using your savings or borrowing money from your family and friends to protect your credit score. You can give assurance to your relatives and friends that you'll pay them off by having a written agreement once you have received the settlement.
Conclusion
You won't have much problem dealing with your medical expenses if you have enough insurance coverage. The problem lies when you don't have insurance. Settling medical bills during a bicycle accident involves working with a personal injury lawyer to help prepare and submit a claim to the insurance company or a court case. You might be entitled to a workers' compensation benefit if you use a bike for work.
Do You Need An Attorney?
If so, post a short summary of your legal needs to our site and let attorneys submit applications to fulfill those needs. No time wasted, no hassle, no confusion, no cost.
Posted

- 07/12/2022
Connect with us:
Learn about us: