5 Tips To Find The Best Personal Injury Lawyer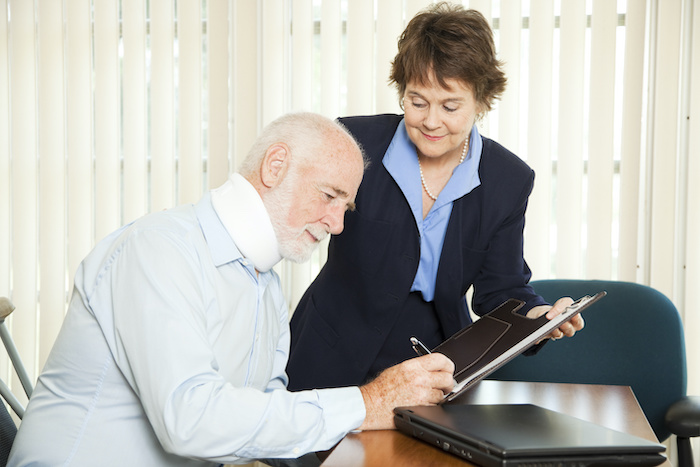 When you have a case that calls for the expertise of a personal injury lawyer, how do you know you're actually in good hands? When it comes to legal matters, you should never skimp on your legal assistance's quality. Otherwise, it could mean a bad outcome for your claim.

No matter where you're from, you're sure to find quite a number of lawyers specializing on personal injury law. However, this doesn't mean that each of them is reputable, experienced, and able to work according to your needs.
You, therefore, have to be on the lookout for the metrics that'll guarantee nothing less than the best outcome for your claims. You need to find out how to get in contact with a professional personal injury attorney in Houston, or in your local area.

As your guide, here are five tips to find the best personal injury lawyer:


1. Ask About Your Case
Whenever you do speak to potential personal injury lawyers, always ask and speak about your case thoroughly. Don't rush this process. The lawyers you're choosing to hire from should be able to give you a detailed explanation of what your plan of action will be, for your personal injury claims.


They'll ask you about your case, whether it came from a car accident, accident at work, or a different situation. In this process, you can get an overall feel of what the lawyer is like. If there's anything that's a red flag, then stop (politely), and move on to the next lawyer.


More than anything else, as you talk, you should feel you have the lawyer's full attention. They shouldn't be rushing you. This fact is representative of the level of dedication your lawyer will give, as regards your case.


2. Ask Around From Family And Friends
Don't take for granted the power of first-hand information. If you have family and friends who have previously needed the services of a personal injury lawyer, ask them for recommendations. They can give you the most honest feedback as to lawyers they were happy with, and lawyers you shouldn't consider hiring.
The best way to find a potential personal injury lawyer you can trust is always through asking for names from the people whom you also trust.


3. Talk To Lawyers You May Already Know
If you know lawyers within your local area, then speak to them. While they may not be personal injury lawyers, they can always refer trusted colleagues to you. In fact, you can count on those lawyers to have a strong network of connections in the legal industry. So, if you don't have family and acquaintances who can give you recommendations, you can always ask around from lawyers you already know.


4. Review All The Paperwork
Once the lawyer presents you with paperwork for you to sign, be sure you go through each and every point in the contract. Remember that when talking about legalities, you're at a disadvantage. The lawyer knows more about the law than you do.


While there are many good and honest lawyers, there are also those who'll simply give you a half-baked contract or settlement. And at the end of the case, you end up with a lot less than you expected to receive. Unfortunately, you can't do anything about it anymore if you've already signed your undertaking on the settlement paper.
Discuss each point with the lawyer, so there are no gray areas. By doing so, once you affix your signature, you know that the contract you've just signed is for your best interest, and not the lawyer's.


5. Discuss The Fees Straightaway
As a part of reviewing the paperwork, as highlighted in the bullet points above, you also have to discuss the fees. Transparency is very important in a good professional relationship with your personal injury lawyer.
With personal injury cases, fortunately, your advantage is that more often than not, the lawyer won't ask for any payment before the settlement of your case. The only expense you'll incur at the moment are the documentary and filing fees to be paid in court. But, once you've received your settlement or compensation, these fees are also counted as a part of the reimbursement amount.


Your payment to the lawyer will then come once you receive the settlement. The lawyer's fees will typically be a percentage of that settlement. Just iron it out early on how much that percentage or amount will be.


Takeaway
In closing, choosing the best personal injury lawyer for your case isn't something for you to rush through. It's very important to put a lot of thought into it, such that you end up with the best outcome.
When it comes to your claims for the personal injury you experienced, your lawyer can make or break your case. If you find yourself in the position where you're going to need the services of a personal injury lawyer, be guided with the tips above.
Do You Need An Attorney?
If so, post a short summary of your legal needs to our site and let attorneys submit applications to fulfill those needs. No time wasted, no hassle, no confusion, no cost.
Posted

- 07/20/2021
Connect with us:
Learn about us: