7 Situations When You Should Hire an Attorney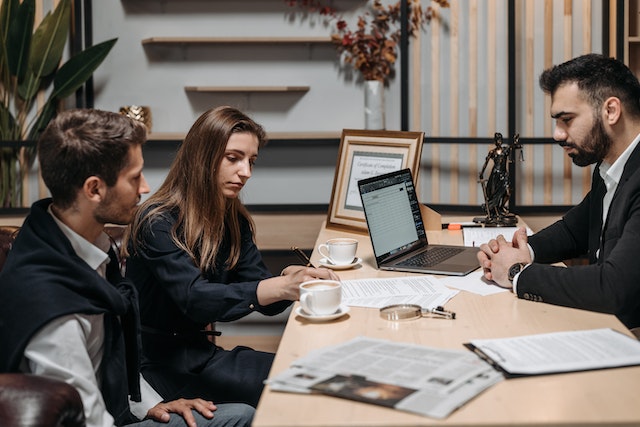 Many people feel overwhelmed and unsure of what to do next when faced with a legal issue. Knowing when to seek help is the first step in navigating the law. Having a good attorney on your side can mean the difference between success and failure legally. Here are seven situations where hiring an attorney is essential.

Handling Accidents and Injuries
If you have been injured due to someone else's
negligence
or recklessness, whether it's due to medical malpractice, car accidents, slip-and-fall incidents, dog bites, or defective products, it's important to consult with an experienced injury attorney before attempting to settle directly with an insurance company or other parties involved in the case. A lawyer can help determine who was at fault for the incident and whether additional compensation may be available for injuries suffered beyond what insurance policies cover.
Starting a Business
Many steps are involved in
starting a business
, from choosing the right business entity type and protecting intellectual property rights with trademarks and copyrights to filing for permits and licenses and creating contracts and agreements with partners or employees. An experienced attorney will navigate the legal aspects of business formation and help you ensure all the paperwork is filed correctly and filed on time. They will also provide advice about compliance issues, such as taxes and employee rights, so that your business starts on the right foot.
Criminal Charges
When charged, hiring a knowledgeable criminal lawyer sooner is crucial so that they can begin building your defense and ensure that your rights are not violated. An experienced criminal defense lawyer will be familiar with the applicable laws and procedures and any potential defenses that could be used to reduce or dismiss the charges.
If you have been charged in Houston, for example, with DWI, working with a
Houston lawyer
who handles such cases in this city will be familiar with the local laws and procedures and provide you with a more customized representation. Even if you are innocent of the charges, an experienced attorney will be able to make sure all your rights are protected throughout the process.
Obtaining Social Security Benefits
Trying to obtain your social security benefits without the help of a lawyer can be overwhelming and difficult, especially if you are unfamiliar with the system. Lawyers specializing in disability law can provide invaluable assistance with submitting your application and filing appeals if necessary. An experienced attorney will know how to maximize your chance of approval and minimize the time it takes for your application to be acted upon. By hiring a lawyer for their expertise, you may save yourself from countless hours trying to understand the system and costly mistakes that could be detrimental to your case.
Going Through a Divorce
It can be challenging to face the reality of a divorce; however, having the proper guidance can go a long way to making the process smoother. A lawyer offers invaluable service to both parties as they are trained in family law and can help ensure that both spouses' rights are protected throughout the divorce proceedings, especially when it comes to the division of assets, alimony, and child custody arrangements.
Drafting a Will or Estate Planning
Writing up a will can be complicated, especially if you have extensive assets or specific wishes for how they should be distributed after your death. An attorney with experience in
estate planning
can help ensure your will is legally binding and that all the appropriate beneficiaries are represented. They can also advise on additional measures such as trusts and other estate planning tools to help save your heirs on taxes or protect your assets in the long term. This way, you can rest assured knowing that your wishes will be honored after you pass away without any complications.
Signing Contracts
Whether signing a lease agreement,
employment contract
, or entering into a partnership with another business owner, having an experienced attorney review the contract before signing is always wise. A good lawyer will look for potential problems in the contract's language, such as clauses that could be interpreted differently than intended, and work with both parties to resolve them before everyone signs off on it. This way, everyone involved knows what they agree to from the start, and there won't be any surprises down the line.
No matter what kind of legal situation you face, having a qualified attorney can be invaluable. They will be familiar with the process, laws, and regulations and can help guide you through the complexities of the legal system. They can also expedite your paperwork or get better settlement offers than if you were handling it alone. A lawyer also provides much-needed support during difficult times such as divorce or dealing with criminal charges. If you are in a legal situation, hire an experienced attorney who can provide the help and support you need.
Do You Need An Attorney?
If so, post a short summary of your legal needs to our site and let attorneys submit applications to fulfill those needs. No time wasted, no hassle, no confusion, no cost.
Posted

- 03/30/2023
Connect with us:
Learn about us: