A Checklist for Slip and Fall Accident Victims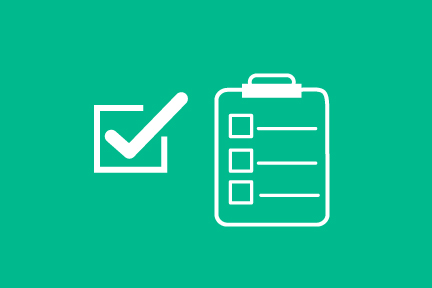 Slip and fall accidents are no laughing matter. These accidents can cause significant personal injuries to unwitting accident victims. Frequently, these accidents do not arise in any serious bodily injury. However, there are many slip and fall accidents that do result in substantial personal injuries to innocent people. If you have been involved in one of these accidents, it is important to keep in mind some things to do following the accident. Here is a checklist of things to keep in mind for slip and fall accident victims.


1. The first item on the checklist is to photograph the scene of the accident. In today's day and age, nearly everyone has a smartphone with a high-resolution camera. Photographing the cause of the fall can be very significant should you decide to file a claim later on. Whether it be broken or spilled merchandise on the floor or leaky refrigerator or some other cause for the fall, it is important to take photographs so that you have an accurate depiction of what caused you to slip and fall.


2. Additionally, it is important to photograph your injuries. Oftentimes, bruises, also called contusions, can result from slip and fall accidents. Sometimes, abrasions and other injuries may also result. Sometimes, the injury is not always obvious to the naked eye. However, when the injuries are visible, it is important to take good quality photographs documenting the injuries that were sustained.


3. Also, after the accident, when possible, it is important to ask that an incident report be made. If you slip and fall at a supermarket or at another type of store of retail establishment, it is important to ask the store manager that an incident report be made. Make sure not to admit any fault to anyone at the store. But also, make sure to ask for a copy of that incident report because it will encompass the particular details that will be important later on down the road should you decide to file a claim.


4. Next on the checklist of items for slip and fall accident victims is to obtain prompt medical attention. Hopefully, the fall did not cause any type of injuries. However, if that is not the case, and you were injured, it is important to present yourself for medical treatment at the right medical facility. Whether it be your primary care doctor or a hospital, it is important to obtain prompt medical attention so that your injuries are properly treated. Also, by getting the necessary medical treatment, there will be medical records generated following your medical treatment, which document your physical complaints stemming from the slip and fall accident.


5. Next on the checklist is to make sure you do not speak with any insurance company. Regardless of where you fell, there is likely a general liability insurance policy that is in place to cover slip and fall losses. If an insurance adjuster does contact you, make sure not to speak to that person. Equally important is to not sign any paperwork the insurance company adjuster may send your way. The most important thing to do is to not provide any kind of recorded statement to the insurance adjuster. These adjusters are trained to obtain from accident victims recorded statements as quickly as possible so that the insurance adjuster can ask questions, which will elicit answers favorable to the insurance company. You never want to do that.


6. The last item on the checklist is to contact an experienced and qualified slip and fall accident attorney if you were injured. If you were not injured in the accident, there is no need to contact an attorney. However, if you did sustain personal injuries, it is crucial to enlist the help of an experienced slip and fall attorney who can advocate for you. By hiring an attorney, you will ensure that your rights are fully and properly protected and that you will be able to collect full and fair compensation for your injuries.

Nearly each and every

personal injury lawyer

in the United States handles slip and fall accident cases on a contingency fee basis. That means the attorney is only paid if there's ultimately a settlement or verdict for you at trial.



Do You Need An Attorney?
If so, post a short summary of your legal needs to our site and let attorneys submit applications to fulfill those needs. No time wasted, no hassle, no confusion, no cost.
Posted

- 07/01/2020
Connect with us:
Learn about us: