A Guide To Car Accident Compensation For Victims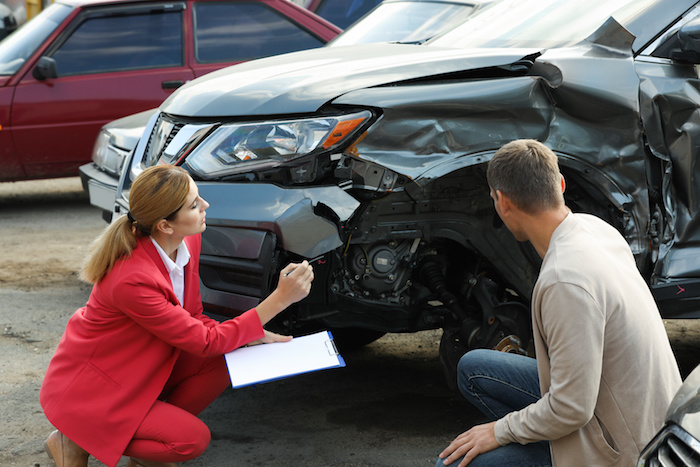 Victims of car accidents may sustain an array of injuries as a result of the whole ordeal. They may range from mild or serious physical injuries, trauma, vehicle damage, to emotional pain and psychological suffering depending on the severity of the collision.


Unfortunately, it's believed that most victims prefer to accept very low settlement offers just to get things done quickly and avoid the long and arduous legal processes involved. This results in the victim not getting the fair amount to properly compensate for their losses and trauma. Some effects may even last a lifetime which a victim would be left to deal with throughout the following years.


However, one can avoid this by knowing the proper steps to take in filing and gaining an advantage in negotiations. Know the types of compensation that vehicle accident victims can claim and how can they obtain just compensation by reading this helpful guide.
Talk To A Car Accident Lawyer
After assuring your physical safety at the conclusion of a vehicular accident, you can then talk to a qualified and experienced attorney to look into your case. Find someone that specializes in handling car accident cases.
There are many experienced personal injury lawyers out there committed to helping victims of car accidents recover damages. One can find the right fit for their needs by consulting with different companies such as
www.ptlawkc.com
and others. A good personal injury lawyer can help assess the monetary value of the damages you incurred as a result of the vehicular accident. They can also represent your best interests during the negotiation process.
Here's how a car accident lawyer can help you obtain fair compensation:

- They can conduct in-depth evidence gathering and investigation to prove your claim;
- They help in ensuring all legal documents and paperwork are valid and submitted on time;
- They can be there for you and negotiate with the insurance company to get your claim approved; and,
- They can help take your personal injury case to court if settlement negotiation fails.
Types Of Car Accident Damages And Compensation
Car accidents, such as head-on collision, side by side, rear-end, or rollovers, may result in various damages. They all fall under different compensation coverages handled by an
insurance representative
and are discussed in the following sections below:

Physical Injuries

A major aspect of a personal injury claim is the proven evidence of physical injuries, such as fractures, brain damage, internal bleeding, or spinal cord injury. Curing these injuries would warrant medical consultation and payment of medical expenses.

Most full auto insurance coverage may help cover the medical costs, including ambulance fees, doctor's bills, prosthesis, diagnostic procedures, surgery, dental costs, and funeral costs of the insurer. On the other hand, auto liability insurance coverage usually helps in the costs of the other driver's bodily injuries and property damage.

Damage To Property

Vehicular accidents may also cause damage to properties, such as car damage and damages to road structures, fencing, garages, and gates. It's crucial to ask your lawyer's help in determining the insurance coverage for damaged properties for the repairs and replacement.

Pain And Suffering

Pain and suffering can be computed using the multiplier method, the equation commonly used by many insurance companies. It involves finding the sum of all the actual damages or special damages and then multiplying the result by 1.5 to 5.
Importance Of Substantial Evidence
It's essential to establish a strong claim by gathering substantial evidence to support it. Right after the vehicular accident, ascertain your physical safety and have yourself checked in a certified medical facility. Agree to undergo X-rays, CT scans or Computerized Tomography scans, and other recommended diagnostic procedures.

Take photos, check CCTV or Closed-Circuit Television cameras near the area where the incident happened under your lawyer's guidance. Get the contact information of possible witnesses. If you can't gather pieces of evidence yourself, ask a friend, family member, or bystander to help you.
Dealing With The Insurance Company
An insurance adjuster may visit you and conduct an interview with promises to offer the best settlement package in exchange for a speedy resolution. Be wary and seek your lawyer's guidance right away. They may suggest you avoid giving out statements without their approval. Additionally, your attorney may also advise you to not sign anything without them reviewing the document first. Preferably, let your car accident lawyer deal with the insurance company to avoid incriminating yourself.
Process To Obtain The Maximum Compensation
Due process applies to car accident cases. You need to file a claim for your damages as soon as possible after the car accident. Remember that statutes of limitations may apply to personal injury cases or the timeline you can
submit a claim
or lawsuit from the time of the incident.

Once you have submitted your claim, the legal process usually involves the following stages:

Settlement Negotiation

The insurance company may either do the following: approve your claim and give you the right compensation amount, deny your claim or make a counteroffer. If you're not satisfied with the offer, your lawyer can negotiate on your behalf.

Filing A Lawsuit

If negotiation fails, you can decide to file a lawsuit. This stage includes filing a formal legal complaint, discovery, trial, and appeals. Discovery refers to the pre-trial phase, in which both parties investigate the facts of a case. Negotiation and mediation still apply.
Conclusion
Getting involved in a car accident may be one of the most unfortunate incidents a person may experience in their lifetime. Handling the different nuisances at the accident's aftermath shouldn't be feared and taken as complicated.
This article covered how to get compensation for your damages when you get involved in a car accident. It also provides general information about what you can expect when filing a personal injury claim and how to seek fair settlement compensation from the insurance company or the at-fault party. It's still best to consult a personal injury lawyer for specific legal steps suitable for your case.

Do You Need An Attorney?
If so, post a short summary of your legal needs to our site and let attorneys submit applications to fulfill those needs. No time wasted, no hassle, no confusion, no cost.
Posted

- 05/17/2021
Connect with us:
Learn about us: