A Law Firm's Guide to Choosing a Law Practice Management Software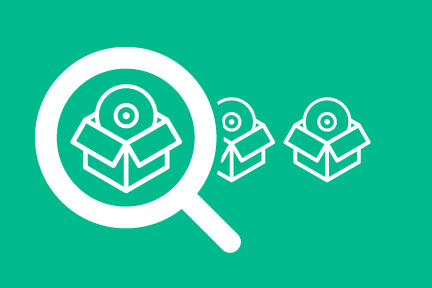 Every practicing attorney has been frustrated with all the time wasted on non-legal tasks, such as scheduling, managing calendar entries, and other, time-consuming, administrative tasks. Enter law today's practice management software.

According to a recent

Above the Law article

, author Robert Ambrogi took a look at ten reasons practice management software is important--a few notable reasons include significant reductions to salaries and overhead (more than $40,000 for the average, five-attorney firm), a technological advancement, and avoiding malpractice claims. Below are some things to consider when selecting practice management software.
Considerations
If you are a smaller or solo practitioner, you may be operating on a shoestring budget, but you also need to consider opportunity costs—meaning that you should not be pennywise and pound-foolish when selecting law practice management software that may have lower, upfront price tag but will cost you more time and lost billable hours than more expensive software.
Costs
The most basic consideration you will need to make is pretty simple: "How much will it cost?" But you need to look past the initial price tag, and dig into what the software will really cost. Like airlines, a lot of software includes "hidden" fees, including, but not limited to, credit card transaction fees, consulting and implementation fees, email add-on fees, licensing fees, costs for support staff, and more. So make sure you read the fine print before purchasing software.
Features
This is where you need to start measuring what matters, and comparing the features you need with the costs of each platform. Basic features of each software include case management, contact management, document assembly and management, time tracking, billing, calendaring, docketing, and case notes. To see the more common features of practice management software,
click here
.
Billing Considerations, Credit Card Acceptance, and More
This is an issue, especially when it comes to the cost concerns and ethical considerations that need to be made when accepting payments by credit card. A recent
article on Lawyerist
took a look at possible solutions, some as part of practice management software, and how much they would cost you on a $3,000 fee. Evaluate processing fees closely when selecting software.
Integrations
Depending on other software and tools that you use, it is important to determine whether the practice management software integrates with your accounting software, productivity tools, calendars, email tools, and more. A
chart on Capterra
compares five practice management options and their ability to integrate with a wide variety of software. Some of the most important integrations include:
- QuickBooks
- Microsoft Word
- Microsoft Excel
- Microsoft Outlook
- Outlook Calendar
- Google Contacts
- Google Docs
- Google Calendar
- Gmail
- Box
- Dropbox
- Evernote
- US Postal Service
- Xero
- Sage
- Signature Processing
Is it Desktop or Cloud? Are There Mobile Apps?
Having access to information anytime, anywhere is important for everyone, but it is imperative for attorneys. With this in mind, finding practice management software that includes a mobile app and can be used remotely, from any computer at home or on the road, can make your life much easier. This is where it pays to find a cloud solution (web-based access) with a convenient app that works with all your devices, including phones and tablets.
Conclusion
There are many options, at many price points, with many different user experiences. When choosing practice management software, there are three basic steps—plan, test, and decide. In the planning stage, look at the options available, comparing the price points and features/integrations. Test out three or four options that peak your interest, as many of the options available offer free trials. Finally, decide on the best solution for your business.
If you are just getting started in the process, we recommend you take a look at the
American Bar Association table
comparing the pricing, requirements, compatibility, access and support features; looking at reviews on sites like Capterra, Software Insider, and Software Advice; discussing the options with other attorneys; and ultimately deciding on an option that will provide you with an easy-to-use, intuitive interface that will make your job and your life easier.
Building Your Practice: Legal Services Link
After administrative tasks, the most time-consuming, non-billable task performed by attorneys is client development. Fortunately, there is new platform out there—Legal Services Link—that will further streamline your practice and significantly reduce your non-billable hours. At Legal Services Link, clients come to attorneys and attorneys connect with those clients quickly and inexpensively—at the click of a button. Not a Legal Service Link member? Simply create your profile for free at
Legal Services Link
and let clients come to you!
More Resources For Growing Your Practice
Get More Clients With Legal Services Link
Create your FREE profile and get listed in our attorney directory to start receiving email notifications of relevant legal projects.
Posted

- 10/19/2016
Connect with us:
Learn about us: