Auto Repair Gone Wrong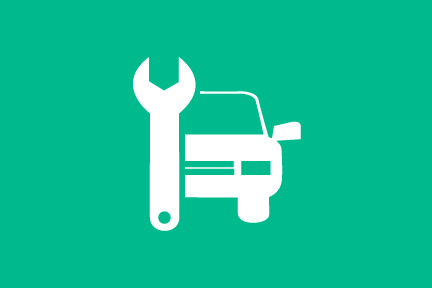 To be a car owner will almost inevitably mean you will need auto repairs at some point. Although a necessity, auto repairs are an expensive part of car ownership, and finding an honest, fair, and affordable mechanic or auto body shop can be a daunting task. When you bring your car to an mechanic for repairs, you enter into a contractual relationship. If your mechanic violates the terms of your agreement, they may be liable for damages. It is difficult for some consumers to identify mistakes made by mechanics until something goes wrong. To avoid being taken advantage of or paying for your mechanic's mistakes, it is important that you are an informed consumer and know your legal rights as it relates to auto repairs.

When Is A Mechanic Liable?
While there are auto mechanics out there who do excellent work and treat their customers fairly, there are those who are not so honest and don't take proper care of your vehicle when you bring it in for repairs. Legally, a mechanic is liable for damages stemming from breach of contract or damages caused by negligence.

You may sue a mechanic on the grounds of breach of contract if the mechanic was contracted to perform repairs to your vehicle according to the terms of a contract, and did not. If repairs were done, but were substandard, you can sue the mechanic for breach of implied warranty of merchantability. This simply means that the repairs to your vehicle were below the quality that is acceptable in the auto repair trade. If the mechanic performed some repairs, but did so negligently, you may have an additional and separate claim of negligence. In order to be successful in your negligence claim, you must be able to prove that there was a breach of duty, and the mechanic's breach caused damage—to your vehicle or otherwise.

In addition to having the ability to file suit against your mechanic, all states have various laws addressing consumer rights and protections against unfair and deceptive acts and practices relating to auto repairs. These laws typically require auto repair shops to disclose certain information to consumers, such as specific details of the pre-work estimate and whether any rebuilt parts are used. Some states have laws that require mechanics to correct poor repair work for no additional cost and to post price lists for typical auto repairs. If your mechanic fails to meet your state's requirements under consumer protection laws, you can contact your state's Attorney General's office for other forms of relief.

Avoid Being Ripped Off
The best way to avoid being ripped off or being taken advantage of by your mechanic is to be informed. You should know the basics of how your vehicle works and how to identify common problems. You should be careful in choosing a mechanic, and ensure it's a qualified shop you can trust. You should also educate yourself on your vehicle's warranty. While independent auto shops tend to be less expensive, if your car is still under warranty, you should generally go to the dealer for repairs.

It is also important to get a written estimate of any necessary repairs, and to ensure you understand and approve the estimate before repair work begins. The repair shop should also contact you for approval before they do any work requiring excess time or cost. After the work is completed, the repair shop must provide a clear copy of the repair invoice, and all repairs, parts, and labor should be itemized. Ensure that you get this invoice, so you know what work was done and what you were charged for—this invoice will be a crucial piece of evidence if you need to make a claim against your mechanic at a later date. Don't be afraid to ask questions about anything you don't understand.

Claims involving auto mechanics can involve a wide variety of legal issues— including bailments, contracts, negligence, and products liability. Auto repair claims can be complex. If you believe you have been ripped off by a mechanic or an auto repair shop, you should consult with an attorney who can ensure that you file the correct legal claims and maximize your recovery. Find an experienced attorney by quickly posting a short summary of your legal needs on www.legalserviceslink.com, and let the perfect attorney come to you!

Do You Need An Attorney?
If so, post a short summary of your legal needs to our site and let attorneys submit applications to fulfill those needs. No time wasted, no hassle, no confusion, no cost.
Posted

- 11/22/2017
Connect with us:
Learn about us: