Client Engagement: 4 Tools For Law Firms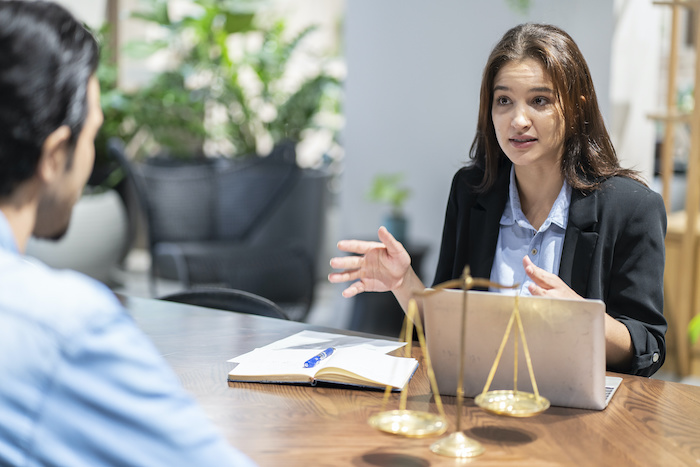 As a lawyer running your firm, it's safe to consider yourself also as running a business. But unlike businesses selling products, you're in the practice of the profession. This means you're selling your legal services to would-be clients. Because it's not all the time you're going to find clients who need a lawyer, you have to do your best to nurture those clients and keep them engaged.

When a client walks into a law firm's office to ask for services, chances are these clients are under a lot of anxiety and despair. It's not all the time when the purpose of a client seeking a lawyer's advice is happy and pleasant. So, in these trying moments of their life, the most a lawyer can do is to walk through the legal facets of the case by giving the best customer service possible with the use of technology through

client facing legal software

and others. When this is achieved, word will spread about how pleasant your customer service is, and eventually, you're going to start retaining clients.
With that said, here are four client engagement tools law firms can use:
1. Messaging Platforms
Sending messages through text, email, or social media accounts shouldn't be the only means for your clients to send messages to your law firm. One of the most underrated but essential and helpful medium of messaging which can improve client engagement is signing up to messaging apps.


If your law firm's mobile number isn't connected to one yet, then it's about time you do. Some clients prefer the privacy of messaging apps where only the lawyer and a trusted staff may have access to the number than with a law firm's social media account where there's greater access. Better collaboration can be made through messaging apps as clients can also send files and other photos with ease.


When you offer that kind of pleasant experience, confidentiality, and convenience to your clients, they're more likely to continue being pleased with their overall experience with your firm.

Most notably, your presence on messaging and communication platforms also makes it easier to schedule and host virtual or

hybrid events

as you can make use of the platform you already have, by which your clients are also automatically connected.
2. Social Media
If you don't have social media presence yet, then you're simply missing out on a population of potential clients. For your existing clients, your social media account can be one of the best ways to keep them in the loop regarding updates in your law firm.
Given the increasing population of internet users on social media, it's up to your law firm to make use of that market to your advantage. Not only do you get the word out about your business's existence, but customers can also get in touch with you easily through social media.
3. Chatbots
If you have a website up and running already, you can improve client engagement by
having chatbots
. These refer to the automated response system you'd install on your website or messaging platforms such that whenever a client makes a query, this can be addressed immediately.

Chatbots work especially well for concerns made beyond office hours when there isn't human staff available to address those legal concerns. The chatbot may provide a solution or response right away before the concern will have to be forwarded to a human staff the next day. The chatbots can be useful in your law firm for functions like the following:
Answering questions, providing solutions, and scheduling client appointments;
Improving overall customer service;
Helping clients have access to information they may be looking for;
Giving clients access to files like how-to guides without necessarily meeting with the lawyer face-to-face just yet.
With a chatbot, client engagement and customer service improve because they're happier with your law firms' services.
4. Customer Surveys
From time to time, you may also want to send out survey forms to your clients either through their emails or on your website. These customer surveys can give you valuable insights on whether your past clients were pleased with your services or if there's an area where improvement is necessary.

Most importantly, surveys enable your business to get to know your customers on a deeper level. You can use the customer surveys to have information on statistics and demographics of your current customers, for instance. This can help you improve your marketing campaigns such that your marketing campaigns can best be tailored to meet the preferences of your clients.

Conclusion
Clients are more accessible today than they've ever been in the past. This fact has a lot to do with all the advancements in technology now present for you to take advantage of. Law firms are no exception. If you wish to reach, retain, and keep more clients engaged, then it's a good idea to invest in the tools above.
Do You Need An Attorney?
If so, post a short summary of your legal needs to our site and let attorneys submit applications to fulfill those needs. No time wasted, no hassle, no confusion, no cost.
Posted

- 07/26/2021
Connect with us:
Learn about us: