Complete Last Will and Testament Glossary Guide
In the United States, the most important document for each person is the Last Will. Just imagine how many questions and problems this document solves if a person draws it up in time and notarizes it. This document determines who will receive your property and in what percentage.

Unfortunately, many people neglect these documents because they do not see them as important and necessary. However, do not rush to think so! You must take a serious and responsible approach to compose the Last Will because this is how you express your last word. The fate of your relatives depends on your intentions.

Information about the testament
As already noted, a testament is the most important legal document governing the distribution of your property after your death. You may distribute among people any of your real estate (cars, apartments, or houses), as well as personal or intellectual property (clothing, jewelry, books). As a rule, the property is distributed between children, spouses, and the next of kin. However, you may transfer some of the funds or real estate to charities or private organizations. For more information about the Last Will and Testament template, see
a comprehensive guide by FormsPal
.
Basic actions for making the Last Will
Several key steps will allow you to make a Will quickly and correctly. Follow these instructions.
1. Select the type
In the United States, there are several types of wills that provide for various peculiarities and nuances. You can create such a template yourself, called a holographic one. Usually, this type of document has more disadvantages than advantages:
Non-recognition by some states
Conflicting points
Easy to challenge in court
For this reason, it is better to use ready-made Will templates that contain all legalese provisions. Remember that you can use the help of a lawyer or notary to compose the form correctly. However, keep in mind that this option is not cheap.
2. Assets and property
Among other things, the legal document has a section on property and assets. Specify everything you want to pass on to your heirs after your death. By the way, in some cases, digital assets or intellectual property do not fall into the distribution zone. Therefore, carefully distribute the funds. Some states have laws that require your spouse to receive half of your assets upon death. We recommend that you read the list of such states.
3. Define the roles
You should determine the circle of people (the heir, the witness, and the executor) who will perform their role in this case.
Firstly, select the beneficiaries and distribute the ownership and asset shares among them. You can even specify the percentage of ownership for each heir or even transfer everything to charity. Secondly, specify who is of interest to you as a performer. This person is responsible for the distribution of property and the settlement of disputes. Thirdly, under certain circumstances, you may choose a guardian for your children. To do this, consider the guardian's place of residence, finances, biography, and attitude to life. Finally, you need to sign the document in the presence of two official representatives (witnesses). They also sign your testament and ensure its validity.
4. Consider all requests
In this document, you can also specify all the special wishes. For instance, some people enter wishes about the method of burial or transfer of animals to beneficiaries.
5. Fill out the form
To fill out the document, use the free template to avoid any risks and problems. Some states do not require notarization, but no one forbids you to use this service. In general, free templates are an effective way to save time on parsing material and incomprehensible information. You can use any document or even make your own, taking into account your preferences and criteria.
6. Document protection and security
The legal document must be protected in a safe place. Usually, people keep wills in a safe or box so that no one else can take them. Another option is to transfer the document to a lawyer for safekeeping.
Thus, follow this guide step by step to make your Last Will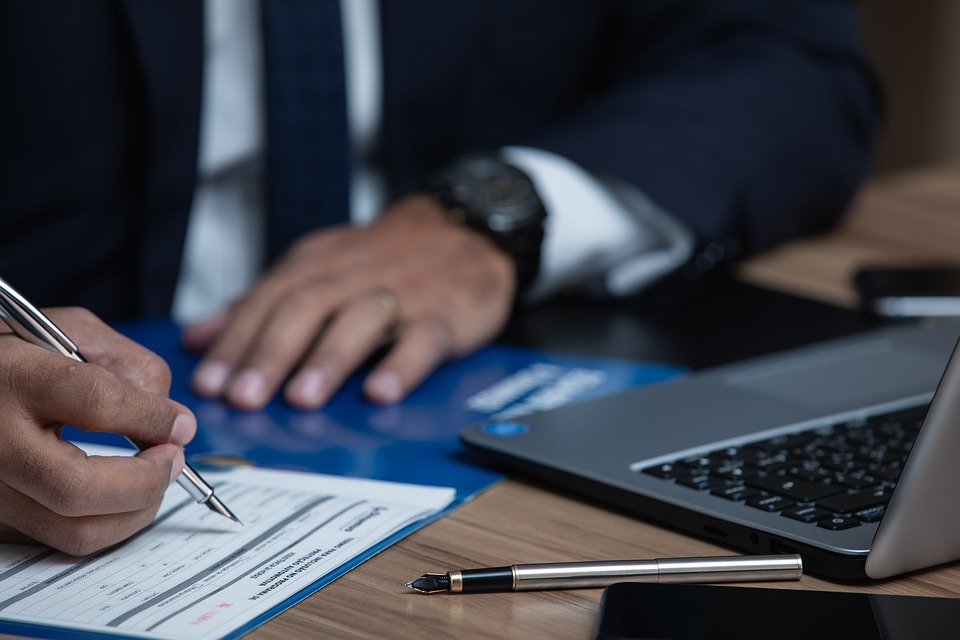 Download a free template
In most cases, the free Will template is universal and suitable for many people. In addition, you can use the template on the FormsPal website. Here you will find instructions for filling out documents and specialized sections for each U.S. state.
How to fill out this document: general points
Here is all the information about filling out the document. Follow the main points and consciously approach this matter.
1. Rules for the title
The first step to creating a Last Will is to write the following heading "Last Will and Testament of + your name." Also include your first and last name, address, and state of residence.
2. Information about the family and beneficiaries
Also, fill in the section about the family, specifying the spouse and children with their dates of birth. Moreover, name the beneficiaries of your property and their shares. For each beneficiary, specify the first and last name, address, and attitude to you. Then, how to distribute the property among the heirs is up to you.
3. Debts, expenses, and taxes
One of the important sections is the item on debts, taxes, and expenses. Based on this information, your executor must pay any funeral expenses, property taxes, inheritance taxes, and personal debts. You can see the official forms for any taxes on the website
https://www.irs.gov/
.
4. No heirs
As practice shows, sometimes, the person making this document does not have a single beneficiary alive. Therefore, in this section, you need to specify what to do with your property in such circumstances. Often in such cases, people transfer the property to friends, carers, charities, and private foundations. Nevertheless, it is your capital, so it's up to you to decide what to do with it.
5. Accounts
Next, fill in the invoice information. If your beneficiary is a minor, specify the executor who will keep the assets of your heir until this person becomes of age. Besides, if you deliberately leave some relatives out in the list of beneficiaries, write it in the document. If the beneficiaries dispute any part of your share, their inheritance is annulled.
6. Guardianship
You may write information about the guardian who will take care of your children after your death. Enter all information about this person, including the address of residence and contact number.
7. Assign an executor
Be sure to assign performers, their place of residence, and contact details. Also, specify the executor's powers since this person is the guarantor of your property under this document.
8. Additional provisions
The last section includes information about terms, ambiguous concepts, and further actions of the beneficiaries. Finally, put the date of filling in and the signature.
9. Confirmation of validity by witnesses
After drawing up the document, two witnesses must attest to the validity of your Last Will. Such people must confirm the seriousness of your intentions and that you have complied with the state's laws. Moreover, it allows proving that the Last Will was not composed under pressure or threat. In conclusion, put the date, your signature. Then, the witnesses must perform the same actions.
Legal terms
Since filling out legal documents is not an easy task, carefully study the terminology. It will allow you to better understand the essence of the problem. Among the most significant terms, it is worth highlighting the following:
An executor is a person responsible for controlling and guaranteeing the execution of your Will.
A beneficiary is an heir who receives your property, assets, and other things.
A witness is a person who is present during the signing of the documents and guarantees their validity.
A custodian is a person responsible for keeping your Will.
Note that you may also change this document under certain circumstances. You can view such situations on the FormsPal website.
Final words
Thus, using all the recommendations and rules for filling out the Last Will, you will quickly and easily complete all documents. We hope that this information was helpful for you! Follow the above instructions to get everything right effortlessly.
Do You Need An Attorney?
If so, post a short summary of your legal needs to our site and let attorneys submit applications to fulfill those needs. No time wasted, no hassle, no confusion, no cost.
Posted

- 11/05/2021
Connect with us:
Learn about us: