Filing A Personal Injury Claim: A First-Timer's Guide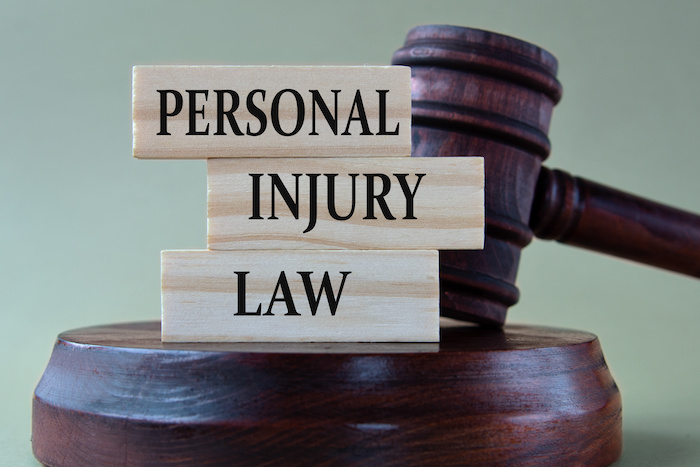 You're likely reading this article because you've sustained injuries due to someone else's negligence. If that's the case, you're in the right place. In the next few minutes, you'll learn crucial steps to file a personal injury claim, which can help you receive fair compensation for your injuries, lost wages, and inability to work and earn a salary. Without further ado, let's begin with the first step.

Seek Medical Attention
The initial step in filing a personal injury claim is seeking medical attention. This action will demonstrate that you were involved in an accident that affected your ability to perform daily tasks in one way or another. At this stage, you should visit an emergency room or a healthcare facility to assess the injuries sustained and their severity.
Although some injuries might not show symptoms immediately after an accident, it's essential to get checked, as serious injuries like internal bleeding and blood clots may take time to manifest symptoms. Such issues can result in untimely death if not treated promptly.

Hire A Personal Injury Attorney
After receiving treatment, your next step should be looking for a personal injury attorney in Los Angeles. Filing a personal injury claim can be more challenging than it seems, so you need a clear understanding of your rights and the necessary steps to ensure justice. That's why hiring a personal injury attorney to guide you through the process is crucial.


A personal injury attorney will collect evidence of how your injuries interfere with your ability to work and earn money to pay for medical and other expenses. They will also consider your pain, suffering, and trauma and build a solid personal injury case around it. With the help of a professional personal injury attorney, you can file a strong claim and receive fair compensation for your losses.

Establish The Negligence
A personal injury claim is based on someone else's negligence. As a victim, you're required to establish the negligence that led to your injuries. For example, if you were injured at work, provide evidence showing the absence of warning signs for potential hazards like wet floors or falling objects.

Conversely, if your injuries resulted from a faulty motor vehicle, present evidence indicating the car was not serviced or had mechanical failures. With such proof, the responsible party will be held accountable for putting you at risk and required to pay for medical bills, lost wages, and other hardships you're experiencing due to the injuries sustained.
Prepare Your Documents
A personal injury claim involves many documents. Therefore, you should safeguard your medical records, such as X-rays and CT scans, as evidence of the incident. Additionally, gather proof of what caused the accident and obtain eyewitness testimonies. While collecting sufficient information about the accident may seem overwhelming, your
personal injury attorney will help
.
Act Within The Timeline
Each state has a limited period during which a victim is expected to file a personal injury claim. If you delay filing the claim, your lawsuit may be dismissed or awarded minimal compensation. Once again, your personal injury attorney will assist you in filing the claim within the required timeline to avoid disqualification.
Never Sign Any Documents Without Your Attorney's Knowledge
Insurance adjusters often try to persuade victims not to hire personal injury attorneys. If you find yourself in such a position, remember that an insurance company is a profit-driven organization looking out for its own interests.
Avoid dealing directly with an insurance adjuster without your attorney's knowledge, as they will likely offer you only a small portion of what you deserve. Never make deals with insurance adjusters or sign any agreements unless your lawyer has reviewed them and determined that the settlement is fair.
Serve The Claim Notice
After gathering the necessary information for your personal injury claim, you must notify the party involved. This informs the individual or company of your intention to sue them while giving them time to prepare for the case. In most instances, the service of process, or the act of serving the claim, is overseen by a court official, attorney, or law enforcement officer.
Conclusion
Accidents in the workplace
are common and sometimes unavoidable. Unfortunately, they can disrupt someone's ability to carry on with their daily activities, leading to challenges in life. Since sustaining injuries does not eliminate the need to perform daily tasks like paying bills, many victims file personal injury claims to seek compensation for their inability to work or lost wages.

While this may be an excellent step after suffering personal injuries due to someone else's negligence, filing a personal injury claim requires understanding one's rights and assistance from a professional to succeed. If you are considering suing for personal injuries, consider the tips discussed above for a smoother process.
Do You Need An Attorney?
If so, post a short summary of your legal needs to our site and let attorneys submit applications to fulfill those needs. No time wasted, no hassle, no confusion, no cost.
Posted

- 05/01/2023
Connect with us:
Learn about us: