Frequently Asked Questions About Personal Injury Law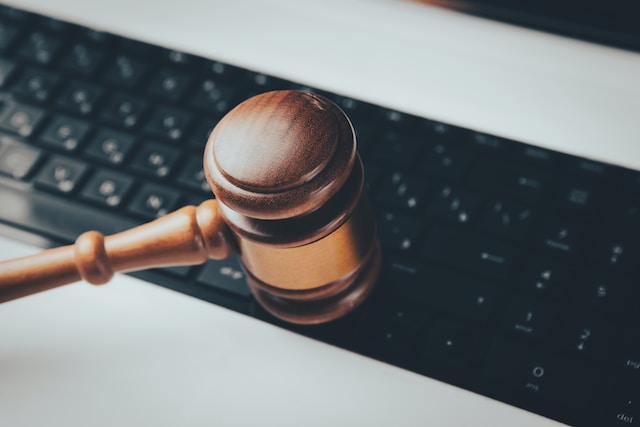 It can be frustrating not to have much legal knowledge when you've been involved in a car accident. You might not know what you're supposed to do, your rights, or what happens during a personal injury case. You might not have all the facts now, but you can get them. We've answered some of the most commonly asked personal injury law questions below.

Do I Need a Lawyer After a Car Accident?
A lawyer isn't a legal requirement after a car accident, but it's often in your best interest. Depending on where you live, you can type 'legal support' plus your location into a search engine to find a lawyer near you. For example, Spartanburg, South Carolina residents would search 'legal support for injury victims in Spartanburg' to find legal representation.

When you find someone you trust, they can tell you how they can help. Most reputable lawyers will negotiate with insurance companies on your behalf, help you put together a strong case, and fight for your right to

damages

.
What Is a Personal Injury Case?
It's only natural that you won't know the intricacies of a personal injury case unless you're involved in one yourself. A personal injury case describes a legal situation where someone has suffered harm or injury from someone else's negligence or intentional actions. The injured party is often within their rights to seek compensation.
What is the Filing Deadline?
Not everyone feels strong enough to file a personal injury claim immediately after being involved in an accident. This can be especially true if you've experienced severe injuries. As a result, you might be wondering how long you have until it's too late.
The filing time frame is known as the statute of limitations and
varies by jurisdiction
. You typically have three years to file in South Carolina but just one year in the nearby state of Tennessee. If you're unsure how long you have, you can explore
legal resources online
or reach out to a trusted personal injury lawyer.
How Long Does a Personal Injury Case Take to Settle?
No accident victim wants to see their case drag on for weeks, months, or even years. As a result, you might be curious how long the average personal injury case takes to settle. Your chosen lawyer can't give you an exact timeframe. They can only guess based on the complexity of the case and how many parties are involved. Some cases take just a few months or even less if an early settlement is agreed to. Others can drag on for years.
What Compensation Can I Receive?
Car accidents can be expensive. Alongside the costs of replacing your vehicle, you might also have medical bills, lost wages, specialist services, and other costs. Non-economic expenses also need to be considered.
There is no ballpark figure for how much compensation you receive. However, trusted legal professionals can perform the calculations on your behalf and send a demand letter to the defendant's insurance company. They can add up your economic costs for property damage, lost wages, medical expenses, and similar, and include
non-economic damages
like emotional distress and punitive damages.

You don't need to have all the answers immediately after a car accident. However, it won't be long until you learn some important facts. The information above can be an excellent foundation of knowledge to build from.
Do You Need An Attorney?
If so, post a short summary of your legal needs to our site and let attorneys submit applications to fulfill those needs. No time wasted, no hassle, no confusion, no cost.
Posted

- 11/03/2023
Connect with us:
Learn about us: