How Do I Know if I Have a Personal Injury Case?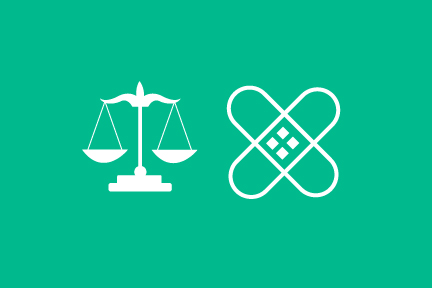 If you have been in an accident and suffered injuries, it's very tempting to let your imagination run wild imagining the millions of dollars you will be able to recover if you file a lawsuit. Although you should not necessarily put the brakes on that train of thought, it's always a good idea to do a reality check and understand what needs to happen even before a lawsuit can be filed. It's also important for you to understand what elements need to be present to have a successful lawsuit. You don't want to waste your time nor incur any legal expenses on a case that will not have a good outcome.
What are the three basic elements that need to be present for a personal injury claim?
Negligence

This concept refers to the act or behavior of the other party. You and your attorney will have to prove that they acted in a negligent or careless manner.

The Negligence Caused Your Personal Injuries

You may have suffered an injury but. Could it be that, to a certain degree, your own distraction or carelessness played a part in what happened? Not being able to prove that the other party was completely responsible for your injuries will not result in a successful lawsuit.

The Injury Resulted in Harm (Compensatory Damages)

You have to prove that the injury resulted in compensatory damages for which the injured party may be compensated.
What types of damages can be awarded?
There are several different types of compensation that can be claimed in a personal injury lawsuit. These are the main ones:

Medical Bills

In this type of lawsuit, you have the right to recover the full amount of your medical bills related to your injuries. Keep a detailed file of everything you have spent, including ambulance transportation, treatments, hospital visits, and surgeries, doctor's visits, medications, therapies, etc. Also, future medical bills for ongoing medical treatments and medications can be included in this amount.

Loss of Wages

Have you been unable to return to work because of your injuries? Will you be unable to go back to work in the future? You are entitled to recover both current and future income losses. Keep a file to reflect these numbers.

Pain and Suffering

Your injuries may have you living with mental and physical distress. You may be experiencing a way of life that is completely foreign to you, not related to the way you functioned before. An amount can be established to compensate you for your pain and suffering.

Loss of Enjoyment of Life

You may be feeling an inability to enjoy life, unable to connect with any of its pleasurable aspects. You may not feel like engaging with others socially, exercising, or enjoying your hobbies.

Punitive Damages
Punitive damages
are intended to punish the guilty party for engaging in extremely reckless or intentional behavior.
Are there potential limitations on how much money you can recover?
Yes, and they relate to the ability to prove who was at fault for your injuries and whether you attempted to mitigate your damages when they happened. Your personal injury attorney can help you understand what they are. For more information,
visit justicelawyers.com
and find out whether you have a personal injury case.
Do You Need An Attorney?
If so, post a short summary of your legal needs to our site and let attorneys submit applications to fulfill those needs. No time wasted, no hassle, no confusion, no cost.
Posted

- 05/15/2020
Connect with us:
Learn about us: