How To Find The Right Personal Injury Lawyer For Your Case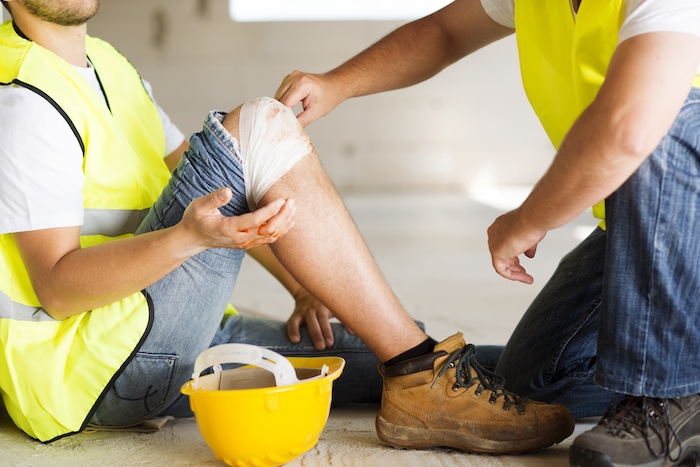 When you figure in an accident and sustain injuries, and feel like there are legal liabilities that have to be accounted for, it may seem difficult to figure out where to start. Although there are many lawyers that can handle such cases, it doesn't mean you can pick just any lawyer randomly and just hope for the best. Finding a competent specialist will be crucial to the success of your case, especially in securing the amount of compensation you deserve after all the damages and loss you may have incurred.
What Is A Personal Injury?
Millions of people suffer from personal injury every year. This can take many forms and have various consequences—ranging from minor to life-threatening injuries, which may include pain, mental anguish, disability, economic loss, and in worst cases, death.

Some of these injuries result in conditions that require lifelong medical treatment or lead to trauma that results in mental health issues. A severe accident at work could even disable you for a significant amount of time, in which case your employer should compensate you for your losses.
How To Find The Right Lawyer For Your Case
Here are a few tips to keep in mind if you need a lawyer for a personal injury case:
1. Determine Your Type Of Personal Injury Case
There are many types of personal injury cases, and the classification your case falls into will help you narrow down the requirements you'll need when looking for a lawyer.

Some of the most common types of personal injury cases are:

- Motor vehicle accidents
- Workplace injuries
- (Defective) Product liability
- Premise liability
- Dog bites
- Defamation
- Medical malpractice
- Intentional tort
- Wrongful death
2. Find A Lawyer With Significant Experience
Most
personal injury lawyers
will have experience in some or most of the common types of cases mentioned above. However, if your case is more complex or unique, a personal injury lawyer with more experience in your case will be more helpful. For example, if you're injured in a car accident, look for personal injury lawyers that specialize in car accident cases.

An experienced lawyer in a particular case of personal injury can help you increase the odds of getting a more favorable outcome.
3. Ask Around For Referrals
Sometimes, website and social media information may not be enough. When you're not sure which lawyers to consider, ask your friends and family for referrals. They might know a lawyer or two that specializes in personal injury cases or one with the best track record in their specialty area.

Referrals from actual previous clients will also give you more reliable information from real, first-hand experience.
4. Seek A Consultation
Once you have a shortlist of ideal lawyers for your case,
prepare all your questions
and schedule a brief consultation with each one. This will help you get a closer look and a better impression of their professional stance. Discussing your case briefly with the lawyers themselves will also give you a clearer picture of your case, and all the options you have in your legal pursuit.

When you're done, you'll also have a more appropriate comparison of the lawyers on your list, which will help you decide better based on your discussions with them and what they can offer to you.
5. Estimate The Cost
Legal services are often expensive, so it's imperative to anticipate and be prepared for the costs. When you consult with a lawyer, you should be able to get an estimate of how much their services will cost for the entire duration of the case.

The good news is there are personal injury lawyers that can offer contingency arrangements. This means you won't have to pay them until the end of the case, and only when they win your case, in which case they'll be entitled to a fixed percentage from the total compensation or settlement you'll be awarded. However, there may still be small up-front fees, which you should verify with the lawyer too.

Conclusion

There's no way to predict when a personal injury might occur. From the doctor's office, department store, or during your walk around town, accidents can happen out of nowhere. However, with the right knowledge that will steer you in the right direction, you'll be able to handle your circumstances with confidence and stronger determination, especially when there are responsible parties that you should bring before the law for liabilities.

Do You Need An Attorney?
If so, post a short summary of your legal needs to our site and let attorneys submit applications to fulfill those needs. No time wasted, no hassle, no confusion, no cost.
Posted

- 06/01/2021
Connect with us:
Learn about us: