How To Make The Most Of CRM For Law Firms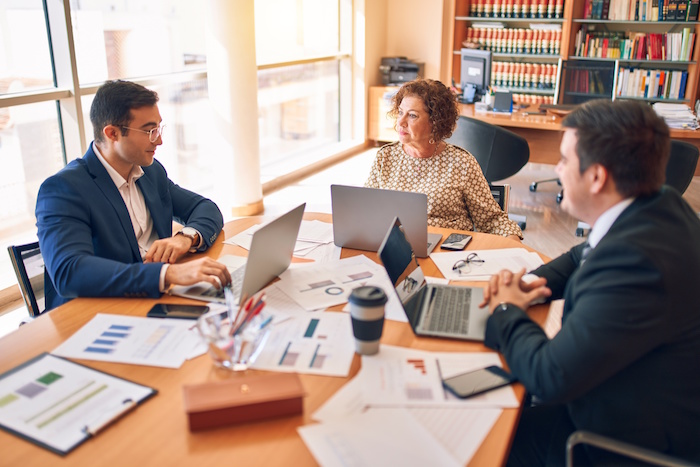 Customer relationship management (CRM) tools are intended to manage the relationships and interactions between a brand and its clients. Firms use them to stay connected with their clients, streamline procedures, and improve the productivity level of the present client relationships and potential clients. It comprises all the strategies, tools, and technologies that help companies improve and manage their client base's overall experience.
If your law firm plans to use and implement CRM in its operations, it's important to know how to make the most out of it to meet your needs. Below are some of the ways you can ensure that you're getting the most out of your CRM for your law firm.
1. Outline Your CRM Needs
Implementing CRM in your business operations can help you achieve effective workflow automation for your law firm. However, choosing any CRM tool just for the sake of it isn't advisable.
Know that there are different kinds of
CRM for law firms
that you can choose from. Your law firm must choose a solution designed to satisfy the needs of your customers. You must choose the right tools that can help you deliver a better and impressive legal service to your clients.

A proper understanding of your clients' specific legal needs will make your CRM platform functional for your company's growth. Outline the tasks your legal team finds difficult to accomplish and automate them with CRM tools. This will make it easy for your firm and clients to use your chosen CRM.
2. Integration With Other Tools
To get the most out of your CRM, you must make sure it's flexible enough to work with other tools. Integrating your firm's CRM with the other tools you use ensures that you can have a smoother implementation and transition.
Aside from that, you should also ensure that your CRM is flexible enough to be customized to meet future requirements/needs for your firm. Some cases will warrant you to work with other
attorneys
outside your team or need to connect with your client with the right tools. These will require you to use other pieces of software or integrate new tools with the existing ones, hence the need for flexible CRM tools. With a flexible CRM, law firms can deliver a better and impressive legal service to their clients.

Besides, having a CRM that's usable across every platform speeds up most of your business processes while improving communication and engagement needs between your law firm and clients. Asides from your client, you also need to make sure your CRM tools are accessible across all platforms to improve the productivity of your staff. There are some cases where you may need to combine your CRM with other tools such as marketing tools to foster a valuable business relationship with your client.
3. Train Your Legal Team
Having the right CRM solution is great, but when your employees don't know how to make heads or tails of it, it easily becomes useless. This is the reason it's important to train your team—including yourself—attorneys, and administrative staff on how to use the CRM. Ensure the training is interactive and practical enough to be effective. Training your people is simply one of the best ways to make sure your CRM tools will work well for your company.

With proper training, everyone will appreciate the convenience the CRM tool provides—streamlining their job roles effectively is one of them. It also fosters teamwork as it ensures that no one is left behind. Teamwork makes the dream work—if everyone excels in their specific roles, it will reflect in the overall outlook of your law firm's interaction with both clients and the people you work with.
4. Check Constantly For Effectiveness
You need to check occasionally if your CRM solution's truly working for you. If it's working as intended, your firm should meet or exceed
revenue
forecasting. If you aren't seeing any improvement in your client patronage or efficiency on your employee part, you need to check with your CRM team for feedback and reports.

Moreover, observe the results your legal firm has gotten since you implemented CRM tools. Effective performance of your CRM will definitively result in satisfactory services for your client. If you can't find substantial results, then it's time to review whether the solution is meeting your needs. Identify why it's not working well for you and if you need to customize more functions or you must opt for a new platform.
Conclusion
CRM solutions have become a necessary tool for different sectors/businesses, including law firms. The software platform offers automatic workflow management between lawyers and their clients. However, a CRM solution can only benefit your firm when you know how to make the most out of it. Following the tips above can help you tailor your CRM tools for specific needs.

Do You Need An Attorney?
If so, post a short summary of your legal needs to our site and let attorneys submit applications to fulfill those needs. No time wasted, no hassle, no confusion, no cost.
Posted

- 06/21/2021
Connect with us:
Learn about us: