How To Manage An Inherited House: A Guide For Beneficiaries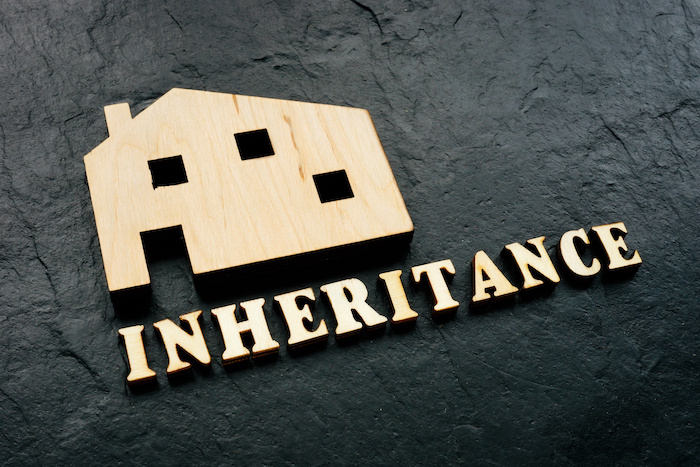 Dealing with a loved one's death is never easy. Feelings of grief, sadness, and pain will start to overpower you, making life after a few days or weeks of their death a bit challenging. The situation also becomes complicated when you've been named a beneficiary who'll inherit a house from the decedent or your dead loved one. However, inheriting a home comes with many responsibilities. Now that the property is yours, you need to be prepared to administer it as a beneficiary.

If you've just inherited a house, continue reading this article to learn how to manage this asset properly.
Know The Financial And Legal Responsibilities Of Inheriting A House
The first thing to do to manage an inherited house is to figure out the financial and legal responsibilities. As a beneficiary of an inherited home, you have to step into the duties of the decedent's shoes and assume the property's obligations. These can include:
Insurance: Since you're the house's new owner, the insurance policy should be rewritten. Find the right policy to ensure the home is protected against certain types of risks. If you haven't obtained a new policy yet, it's essential to retain the coverage until you buy a new one.
Mortgage: To properly administer an inherited house, make sure to check the home's title to know if it has an existing mortgage that needs to be paid. Otherwise, you'll face the risk of foreclosure. When this happens, you may lose the property without getting any compensation. So, be sure to continue making mortgage payments to avoid any unfortunate situation.
Outstanding Debts: You can correctly manage an inherited house if you're aware of the outstanding debts secured by the said property. If there are debts to be paid, come up with a plan to pay them off on time.
Generally, these financial and legal responsibilities can be confusing to handle on your own. Hence, if you want to navigate these matters more effectively, it's best to
hire an attorney
to help you. They can guide you through the transition to ensure everything runs smoothly.
Decide What You Want To Do With The House
As a beneficiary, it's essential to decide what you want to do with the inherited house. Since the property is transferred to your name, you can consider the following options to manage it properly:
Sell It: Sometimes, inheriting a house from a loved one is never easy. There are obligations that need to be accomplished to avoid financial and legal troubles. For example, if you find the existing mortgage too expensive to pay, selling the house can be a great option. There are many ways to sell a house for a reasonable price. But, if you're looking for a quick and hassle-free home sale process, you can work with cash home buyers. A professional like Bob buys houses in Dutchess County, NY, as-is and with cash. However, since the property involved is an inheritance, you need to check first if you can dispose of it as a beneficiary before starting the probate process. If it's not allowed, make sure to wait for the probate to conclude before putting the property for sale.
Rent It Out: If you don't want to sell the inherited house or live in there full time, you can consider renting it out to the right tenants. For instance, you can convert the property into a vacation rental, giving you a good source of passive income. However, it's important to note that renting out your inherited property involves a lot of work. So, you need to be fully prepared if you want to get the most out of your rentals.
Move-In: If you want to honor your dead loved one's legacy, making it your primary residence for the meantime can be an excellent idea. Although you may have to pay for the renovation costs and property taxes, living in your inherited property may help you save some money while protecting your inheritance. This is especially true if you're still paying rent for an apartment. But, when you move in, you can guarantee that the house is yours. Even if you're paying for the mortgage, you can be sure that the payments will translate into ownership once you're fully paid.
Deep Clean And Declutter The House
After organizing your financial and legal responsibilities, the next thing on your list is to declutter and deep clean your new home. If you're planning to move in or rent it out, remove all the belongings you don't want to remain on the property. You can donate the items to local charities, sell them for a lower cost, or toss the junk away for good. Another option is to hire a professional cleaning service if you don't have the time to handle everything on your own.
If you're not planning to keep your new property, you can
sell your inherited house fast
to a cash buyer so you don't need to worry about the prep work. Cash buyers won't require you to clean, repair, or upgrade the property. Selling your house for cash allows you to have a clean break since you won't have to go through the emotional process of cleaning up the place and deciding which belongings to sell or donate. This is also a great option for those looking to sell their inherited house fast.
Bottom Line
Inheriting a house from a loved one can be a blessing. But, it can also become an obligation that you need to take seriously to avoid further financial and legal problems. Hence, if you're lucky enough to inherit a house as a beneficiary, take the time to keep the information mentioned above in mind. Doing so allows you to manage your property seamlessly and without any trouble.
Do You Need An Attorney?
If so, post a short summary of your legal needs to our site and let attorneys submit applications to fulfill those needs. No time wasted, no hassle, no confusion, no cost.
Posted

- 01/25/2022
Connect with us:
Learn about us: