Important Questions To Ask a Mesothelioma Lawyer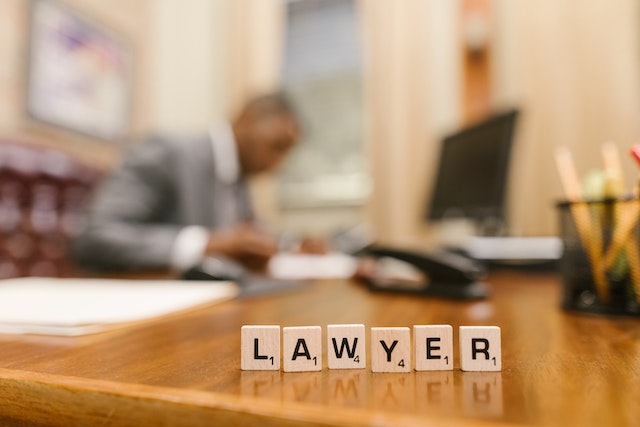 Photo by RODNAE Productions: https://www.pexels.com/photo/close-up-shot-of-scrabble-tiles-on-a-table-7841812/

Mesothelioma patients need a support system, including a network of professionals to help them manage their life-altering condition.


You can reach out to a mesothelioma support community. These organizations can provide resources and assistance to mesothelioma patients and their families.

Join a support group like the

Mesothelioma Group

. This support network helps people with mesothelioma connect with other patients and caregivers to share experiences, advice, and support.


Suppose you're a mesothelioma patient who wants to file an asbestos claim. In that case, you might wonder: what questions should I ask a mesothelioma lawyer to help me with my case?


You might also be concerned about the support you can access as a mesothelioma patient.


This article lists questions that mesothelioma patients should ask their mesothelioma lawyers. It also discusses various financial options to help you deal with your condition.
10 Questions You Should Ask Your Mesothelioma Lawyer
Choosing a lawyer is a personal decision. Consider asking these questions during your initial meeting to ensure that you're hiring the right lawyer:

1. Why should I hire you rather than a firm closer to my home?
Whether it is internationally recognized or a homegrown law office, a mesothelioma law firm's specific area of expertise, level of experience, and resources can make or break your case.


Find a law firm with the experience and resources to present a strong case on your behalf and can give your case the attention it deserves.

2. Have you ever dealt with a case like mine before?
Your lawyer's firm must have experience handling mesothelioma cases or cases involving other asbestos-related diseases.


The firm should specialize in mesothelioma cases and present its expertise through how many trials it has won.
You can ask for a comparison between the number of cases it has tried, the cases the firm has settled, and the amounts recovered. Get a feel for how its counsel works.

3. How long have you been handling asbestos cases? Have you had any documented success with asbestos cases?
Experienced asbestos-related lawyers and firms are well-suited to help you win your case.


A mesothelioma lawyer should have a track record of successfully securing client compensation through asbestos trust funds or Veterans Affairs (VA) benefits.

4. Do you only handle asbestos lawsuits?
There are tens of thousands of lawyers in the United States, but only a handful specialize in asbestos cases.
You can get the ideal mesothelioma compensation quickly if you hire a lawyer who focuses on asbestos litigation.

5. Can your firm handle my case, or will you refer it to another firm?
Some law firms do not specialize in bringing mesothelioma cases to trial, so they may refer your case to another firm for a portion of the attorneys' fees if the case is successful.

6. Does the firm offer any other support services?
If you are looking for a lawyer or firm to represent you, it may be helpful to know what other services they offer. For example, firms that specialize in mesothelioma may be able to assist U.S. military veterans in getting VA benefits.



Additionally, firms can connect clients with specialists treating asbestos-related diseases like mesothelioma.

7. Have you ever worked with a doctor or treatment center specializing in mesothelioma?
Several of the nation's best mesothelioma attorneys and firms maintain relationships with the country's top specialists and treatment facilities.

8. What's the cost of your service and when do I have to pay?
Suppose you wish to have an attorney represent you. In that case, you should get a complete explanation of attorneys' fees before signing the contract. Don't hesitate to ask questions if something is unclear.


You don't have to pay anything upfront in asbestos cases because most lawyers charge contingency fees. Instead, your lawyer may receive a percentage of the settlement or award you receive.


If they charge a contingency fee, ask:
- Do you pay costs, like court filing fees, in advance and receive reimbursement later in the settlement process?
- How much do you charge for your services? (Attorneys usually charge a minimum of 33% of settlements or awards.)
- How will the case be resolved if it does not settle or go to trial?

9. What does the process involve?
An excellent attorney will explain how and when you will be involved in preparing and trying your case.


Your lawyer will explain how a mesothelioma lawsuit works, including filing the case, investigating the facts, deposing witnesses, negotiating, and, if necessary, preparing for and conducting the trial.

10. How long will my case take?
While every case is different, your attorney can give you an idea of how long it typically takes for cases like yours to be resolved.


Qualified mesothelioma lawyers will not treat you as just another client. These professionals will ensure that you receive the best possible representation for your case.

Ask your lawyer the questions above to help determine if they have the necessary skills and attitude.

If you don't know where to begin, seek help from a mesothelioma lawyer.

Connect with the best lawyers today

.
Do You Need An Attorney?
If so, post a short summary of your legal needs to our site and let attorneys submit applications to fulfill those needs. No time wasted, no hassle, no confusion, no cost.
Posted

- 01/16/2023
Connect with us:
Learn about us: