Injured at Work: Suing Outside of Workers' Compensation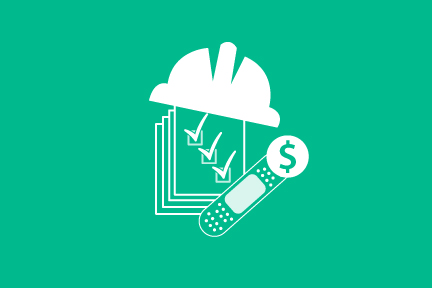 Workers' compensation is a form of insurance designed to provide benefits to workers injured in the workplace, in exchange for employees giving up their right to sue their employers in civil court for negligence. When you are injured in the workplace, workers' compensation pay-outs are typically the only form of compensation you are entitled to; however, there are certain situations where there may be additional remedies available. For example, if your employer does not carry workers' compensation insurance, you may be able to sue your employer directly to recover damages. Below are other situations where you can circumvent the workers' compensation system and sue your employer directly for your workplace injuries.

Intentional Harm by Employer
In many, but not all, states, if an employer intentionally harms an employee, the employee can file a civil lawsuit for damages above and beyond what the employee would be entitled to in workers' compensation. Claims can include not only physical harms, but also non-physical injuries, such as emotional distress. Common intentional harms or "torts" include: assault, battery, false imprisonment, intentional infliction of emotional distress, fraud, defamation, invasion of privacy, conversion, and trespass. In claims for intentional torts, the employee must establish that the employer's actions were deliberate and certain to result in the employee's injuries.

Some states, however, do not allow employees to sue their employers, even when the employer's conduct is intentionally harmful. Additionally, federal employees are prohibited from suing the federal government for intentional claims or torts.

Injury by Third Party
Occasionally, when an employee is injured in the workplace, the fault may lie with another person, such as a co-worker, another driver, or any other third-party. In that case, the employee is entitled to file suit against the third party for damages. In the even the employee is injured by a co-worker, the injured employee must prove the employer was aware of the co-worker's history or propensity for violence and took no action to remove the employee or otherwise protect workers from the reckless behavior. If you, as the injured employee, are awarded damages, you may have to pay a portion of the recovery back to your employer to repay the workers' compensation benefits you received, if any.
Toxic Substances and Product Liability
Employees harmed by exposure to toxic substances can file suit against their employer outside of the workers' compensation system. Employers have a legal duty to protect employees from undue harm and injury. Employers breach that duty when they negligently expose their workers to toxic chemicals, including asbestos, benzene, chromium compounds, silica, radium, and other harmful substances. If a court finds that an employer has intentionally, or with gross negligence, exposed an employee to toxic substances, the injured employee may also sue for punitive damages. Also, if the employee is injured by a toxic substance, he or she may be able to bring a third party toxic tort lawsuit against the manufacturer of that substance.

Additionally, employees harmed by a defective work product or tool may directly sue their employers under certain circumstances. The employee has to establish that the employer was aware the product or tool was defective and failed to repair or eliminate the defect despite that knowledge. In addition, if an employee is injured by a defective product, he or she may be able to bring a third party product liability action directly against the manufacturer of the product.

If you have been injured in the workplace, you should consult with an attorney about your rights. Attorneys that handle these matters typically get paid on a contingency fee basis, meaning that you pay them nothing up front and they only get paid if you obtain a recovery—so there is nothing to lose. Find an experienced workers' compensation lawyer and/or personal injury lawyer by quickly posting a short summary of your legal needs on Legal Services Link, and let the perfect lawyer come to you!
Additional Resources
Do You Need An Attorney?
If so, post a short summary of your legal needs to our site and let attorneys submit applications to fulfill those needs. No time wasted, no hassle, no confusion, no cost.
Posted

- 06/20/2017
Connect with us:
Learn about us: