Is it Time for a Professional Business Valuation?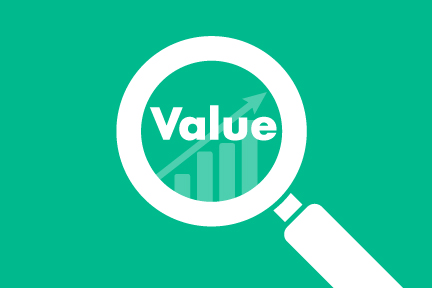 As a business owner, there are many reasons to obtain a professional business valuation, but one of the most common is to plan your exit strategy.
Exiting Your Business
You've worked hard to build your business, so you will want to get the full and fair value of that business when it is time to sell, whether the sale is to a third-party buyer or to someone within the company. An independent business valuation can help that process by providing a non-biased evaluation of the business's monetary value.

The value of your business depends on many factors, including the timing of the transfer of ownership, the manner of transfer, the circumstances surrounding the transfer, and other factors which vary depending on the business you operate. For example, if you sell your business to a third party, the value of the business will likely be higher than the value of the business if it is transferred to current employees or to your children.

If you transfer the business to existing employees, you may want to reduce your tax liability by transferring a minority ownership stake initially, at a discounted rate. In that case, you would be well-advised to obtain an independent business valuation to determine an appropriate discount and so you can justify that discount with the IRS at a later date if need be.
Other Reasons to Obtain an Independent Business Valuation
An independent business valuation can also be useful for other reasons. These might include merging your business with another company, obtaining financing for the business, creating and valuing employee stock ownership plans, or entering into buy-sell agreements with partners or shareholders to purchase one another's interest in the company. You may also need a valuation for tax purposes, such as reporting estate and gift taxes or charitable contributions. Litigation in the form of partnership or shareholder disputes or divorce of one of the business's principals may also require an independent analysis of the value of your business.

A business valuation can not only help you to establish the business's worth, but in certain instances, it can also help uncover issues affecting management, operations, and/or profitability, giving you an opportunity to make adjustments that could increase the value of the business over the long run.
Why Hire a Professional?
Internal financial and accounting statements are insufficient to value your business because they don't provide a complete picture of the business as a whole, in that they likely do not account for outside factors, such as industry outlook, management quality, value of intellectual property, and other intangible assets. An experienced, trained business valuator can analyze both your internal financial information and the other, external factors that may affect the value of the business. Equally as important, hiring a professional business appraiser removes any question about bias in the evaluation.

Many states do not require a specific license to become a business valuation expert, and there are no national requirements that must be followed. To ensure that you receive the best service when hiring a professional business valuation expert, check to see that they are certified by one of the nationally recognized organizations, or go to the American Society of Appraisers or the National Association of Certified Valuation Analysts to find an accredited professional.
In many situations requiring a business valuation, you will likely need to consult with an attorney in addition to the appraiser. A business or corporate attorney can help you develop an ownership exit strategy, negotiate the sale of your business, prepare agreements relating to the sale, and/or develop your employee stock ownership plan, amongst other things. A
tax lawyer
or
estate planning lawyer
can help you with business-related estate and gift tax issues, and if litigation arises, a
litigation lawyer
can help you effectively handle that, as well.
Additional Business Legal Resources
Do You Need An Attorney?
If so, post a short summary of your legal needs to our site and let attorneys submit applications to fulfill those needs. No time wasted, no hassle, no confusion, no cost.
Posted

- 08/11/2017
Connect with us:
Learn about us: