Is That Job Interview Question Legal?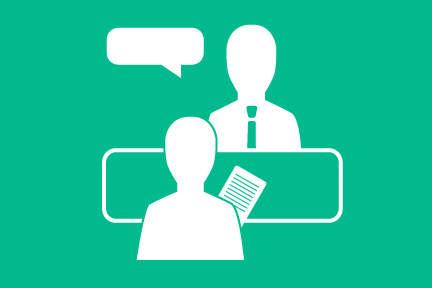 Job applicants and employees have legal rights. There are restrictions on what a potential employer can legally ask during a job interview, and what they can do as part of a background check. Below are some of the key points on both topics.
General Law
An employer cannot discriminate against applicants or employees differently based on certain protected characteristics, such as race, national origin, sex, sexual orientation, pregnancy, religion, disability, genetic information (including family medical history), or age (40 or older).

It is also illegal for an employer to use a policy that appears to be neutral and non-discriminatory, but results in a disproportionate effect on employees or job applicants based on one of the factors listed above—unless the employer can show that the policy is specifically related to the job in question and is a business necessity. In other words, the policy or criteria must relate specifically to the ability to perform the job in question or must be necessary to achieve a legitimate business objective. This is generally determined on a case-by-case basis.
Interview Questions
As a rule, employers can only ask questions that relate specifically to qualifications of the job or that touch on the applicant's ability to perform the job or to meet the demands required by the position. Meaning that employers generally cannot ask questions relating to any of the "protected characteristics" outlined above. There are some additional things on this topic worth mentioning:

Medications and medical history: Questions about the medical history of, or medications taken by, an applicant are only permissible to the extent that those medications may affect the applicant's ability to perform the job in question. All questions should be posed in a manner which allows an applicant to answer without disclosing the medications they are taking and the conditions they treating.

Union membership: An employer is not permitted to discriminate against applicants or employees based on whether they belong to a union.

Disability: An employer cannot ask applicants if they have a disability, but if the applicant's disability is visible to the potential employer or the applicant volunteers information about their disability or the need for a workplace accommodation, the employer can ask about that disability and the nature of the accommodation that will be required.

Criminal Record: Generally, potential employers cannot ask an applicant if they have been arrested, but can ask questions about criminal convictions. Some states limit these questions to certain types of crimes and recent convictions. However, the law generally prohibits employment policies which treat people with similar criminal records differently because of one of the protected characteristics, and forbids them from practices that assess employees based on criminal history unless those practices help the employer to accurately determine whether the employee is likely to be a responsible, reliable, and safe.
Background and Credit Checks
An employer can legally require a credit check if it is relevant to the job. The employer can use the services of an outside company to research and generate a background report on an applicant, but the Fair Credit Reporting Act (FCRA) requires that the potential employer get the individual's consent before doing either background or credit checks. Applicants are not required to give permission, but employers are entitled to reject the application if permission is not given.

If a background or credit report reveals something that might prevent the employer from hiring the applicant, the employer is required by law to give the applicant a copy of the report and a notice explaining how to contact the company that made the report. If there are any mistakes or inaccuracies in the report, the applicant can ask the company that prepared the report to correct it and to send a copy of the corrected report to the employer.


An employer can refuse to hire and/or fire an applicant based on information revealed in a background check, but only if the employer treats all employees or applicants the same way and does not have different requirements for individuals who belong to one of the protected groups.
What to do if Discrimination is Suspected
Job applicants and employees may have a discrimination claim or lawsuit if any of these rules have been violated. The Equal Employment Opportunity Commission (EEOC) investigates and enforces federal laws that make it illegal to discriminate against a job applicant or an employee based on one of the protected criteria. To pursue such a claim, an employee must first file a charge with the EEOC, which the EEOC will investigate. The applicant or employee may then be given a Notice of Right to Sue, allowing a lawsuit to be filed against the employer within 90 days. More information on filing charge with the EEOC can be found here:
https://www.eeoc.gov/employees/charge.cfm
. Information on filing a lawsuit after filing a charge with the EEOC can be found here:
https://www.eeoc.gov/employees/lawsuit.cfm
.
The Federal Trade Commission enforces the FCRA, and may sue employers who don't comply. The FCRA also allows people to sue employers in state or federal court for certain violations. The FTC's complaint assistant can help with filing complaints:
https://www.ftccomplaintassistant.gov/#&panel1-1
.

State laws may offer additional protections, but these laws vary.
Do You Need An Attorney?
If so, post a short summary of your legal needs to our site and let attorneys submit applications to fulfill those needs. No time wasted, no hassle, no confusion, no cost.
Posted

- 02/23/2017
Connect with us:
Learn about us: