Is there a deadline for filing personal injury lawsuits?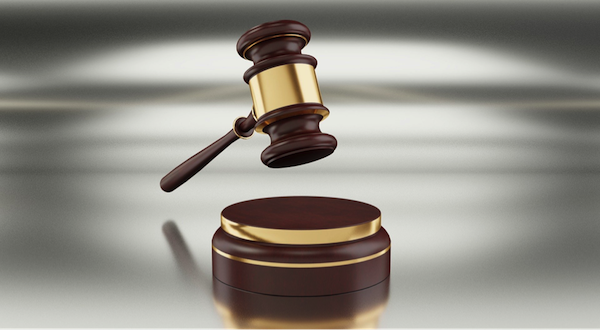 If you have been injured in an accident, a good deal of your time may be taken up by doctor's appointments and physical therapy exercises. You may think that it is easier to just accept the paltry sum offered by an insurance company than to go to the trouble of finding a personal injury attorney in Georgia. However, if you are considering a lawsuit, there are a few time limits of which you should be aware.

How long do you have to file a Personal injury Suit in Georgia?
The statute of limitations on personal injury lawsuits in the Peach State is 2 years. The clock starts ticking on the day and hour of the accident. When a person files a lawsuit after the two-year time limit is up, it is very rare for the court to agree to hear their case.
You should really contact an attorney as soon as possible after having an accident. It may be a good idea to contact them before your first call to your insurance company. According to
personal injury lawyer Philip A. Pendergrass
, a trained legal professional will have years of experience in negotiating with insurance companies.
Insurance companies are staffed with teams of lawyers his job is to keep their money in-house. It is important to hire a law firm that has the time and the staff to research your case thoroughly.
If you have lost a family member due to an accident, you will have two years to file a wrongful death suit. You must be a spouse, parent, or child of the decedent to file a suit.
Property Damage
Although you may only have two years to file a personal injury suit, you will have four years to file a suit for damages to your car. If you had other property damaged in an accident, you will have four years to file for that as well.

Exceptions to the Rule
If your personal injury case involves medical malpractice, you will normally only have two years to file a suit, but five years may be permitted in some cases.
It is very unlikely that a Georgia judge will allow an exception to the statute of limitations, but it has been known to happen. If a person was injured before their 18th birthday, the court might allow tolling. In this case, the clock will generally start ticking on the defendant's 18th birthday.
If a person is mentally incapacitated over the two year period, a judge may decide to give them more time to sue. If a person is injured by a faulty product, and the fault is discovered longer than two years after the injured person used that product, a lawsuit may be permitted.
There are
two kinds of insurance
rules in the U.S.; fault and no-fault. In a no-fault state, a person's own insurance company must pay their bills no matter who caused a crash. In a fault state, the person who is responsible for the accident must pay its related bills. Georgia is a fault state. Hence, if an at-fault driver leaves the state before you can sue them, you may be granted an extension.
Accident injuries can be severe and painful. However, if you file claims and lawsuits on time, the injuries you suffer and the financial burdens you incur can be minimized.
Authoritative Sources:
Do You Need An Attorney?
If so, post a short summary of your legal needs to our site and let attorneys submit applications to fulfill those needs. No time wasted, no hassle, no confusion, no cost.
Posted

- 01/12/2021
Connect with us:
Learn about us: