Is Your Ecommerce Website Liable for ADA Noncompliance?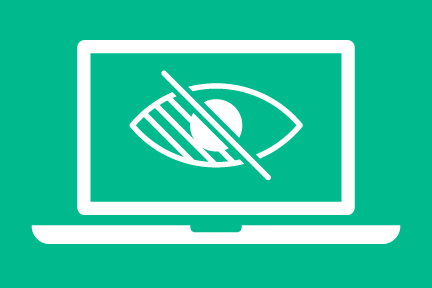 In what was described as a "landmark decision," a California Court recently ruled that online retailers can be sued for failure to provide an accessible website to visually impaired users.




In

Davis v. BMI/BND Travelware

, Case. No. CIV-DS-1504682, the court granted judgment to the plaintiff before trial, finding that he "presented sufficient evidence that he was denied full and equal enjoyment of the goods, services, privileges, and accommodations offered by Defendant because of his disability." While the deadline for creating accessibility standards has been pushed back to 2018, this case shows that even today, businesses have not taken measures to ensure their websites are accessible for individuals with disabilities.
Background: Website Accessibility for the Visually Impaired
In 2009, the blind and visually impaired were involved in a
lawsuit against Target
because part of Target's website was not accessible (in the case, United States District Court, Northern District of California, Case No. 06-01802 MHP, Target settled for $6 Million).
Is it a Place of Public Accommodation?
Under the Americans with Disabilities Act, Title III, key determinant of the applicability is whether the space or location being discussed is a place of public accommodation,
noted by Benesch Law
:
A place of public accommodation is a defined term under Title III of the ADA, and includes places such as a hotel, motel, inn, restaurant, bar, movie theater, concert hall, stadium, convention center, bakery, grocery store, clothing store, hardware store, shopping center, laundromat, dry-cleaner, bank, barber shop, beauty shop, travel service, shoe repair service, funeral parlor, gas station, office of an accountant or lawyer, pharmacy, insurance office, professional office of a health care provider, hospital, terminal, depot, or other station used for specified public transportation, museum, library, gallery, park, zoo, amusement park, school, day care center, senior center, food bank, health spa, bowling alley, or golf course. Websites are not included in this definition.
Are Websites a Place of Public Accommodation?
Many cases have discussed this issue, including Now, Inc. v. Southwest Airlines, Co, 227 F. Supp. 2d 1312 (S.D. Fla. 2002), National Association of the Deaf v. Netflix, Inc., 869 F. Supp. 2d 196 (D Mass. 2012), Doe v. Mutual of Omaha Insurance Company, 179 F.3d 557 (Seventh Circuit 1999), Weyer v. Twentieth Century Fox Film Corporation, 198 F.3d 1104 (9th Cir. 2000).
In the decision in the Davis matter, the court found that "a [sufficient] nexus exists between defendant's retail store and its website that directly affects plaintiff's ability to access [goods] and services" and that the plaintiff was denied access due to his disability. This should put any retailers with an ecommerce website and a physical retail store on alert to ensure that their websites are ADA compliant. (See the
Minute Order
and
Plaintiff Complaint
documents for more information.
Part of a Trend: Over 40 Website Accessibility Cases in 2015
Providing accessibility to Americans with disabilities has become a major topic for discussion since the DOJ first proposed a rule to address the ADA's applications to websites in 2010, after it realized so many people were shopping online. Considering the scale of implications, the decisions continue to get pushed back, with the Department of Justice announcing on November 19, 2015 that regulations will be put off until 2018.
According to Law360
, Bag'N Baggage is the latest in a series of retailers to face lawsuits over the accessibility of their websites.
"California footwear company Deckers Outdoor Corp., which owns the popular Ugg boot brand, was hit with a lawsuit over its website last month while Reebok International Ltd. settled a similar suit in December.
And specialty retailer Genesco, which is known for brands like Johnston & Murphy and Journeys, was hit with a suit earlier this month in Pennsylvania federal court accusing the company of operating websites with digital barriers that limit the ability of blind customers to use the sites.
Additionally, Outback Steakhouse's website is inaccessible to visually impaired consumers who want to order their food online, in violation of federal and state disability discrimination laws, a proposed class told a New York federal judge."
In 2015, over 40 website accessibility cases under the Americans With Disabilities Act were filed against well-known companies such as the National Basketball Association, Sprint Corp., J.C. Penney Co., and Home Depot Inc. For more information, see
Lawsuits Mount over Website Accessibility
, shared by Epstein Becker Green.
What Should You Do?
- Every image, video file, audio file, plug-in, etc. has an alt tag
- Complex graphics are accompanied by detailed text descriptions
- The alt descriptions describe the purpose of the objects
- If an image is also used as a link, make sure the alt tag describes the graphic and the link destination
- Decorative graphics with no other function have empty alt descriptions (alt= "")
- Add captions to videos
- Add audio descriptions
- Create text transcript
- Create a link to the video rather than embedding it into web pages
- Add a link to the media player download
- Add an additional link to the text transcript
- The page should provide alternative links to the Image Map
- The tags must contain an alt attribute
- Data tables have the column and row headers appropriately identified (using the tag)
- Tables used strictly for layout purposes do NOT have header rows or columns
- Table cells are associated with the appropriate headers (e.g. with the id, headers, scope and/or axis HTML attributes)
- Make sure the page does not contain repeatedly flashing images
- Check to make sure the page does not contain a strobe effect
- A link is provided to a disability-accessible page where the plug-in can be downloaded
- All Java applets, scripts and plug-ins (including Acrobat PDF files and PowerPoint files, etc.) and the content within them are accessible to assistive technologies, or else an alternative means of accessing equivalent content is provided
- When form controls are text input fields use the LABEL element
- When text is not available use the title attribute
- Include any special instructions within field labels
- Make sure that form fields are in a logical tab order
- Include a 'Skip Navigation' button to help those using text readers


If the site meets all these criteria, it is likely accessible to people with disabilities. The best test is to obtain feedback on the site's ease of use from people who are blind, deaf, and have mobility disabilities, then address their feedback with site improvements.
Keeping Your Ecommerce Site Compliant
Bag'n Baggage was required to pay $4,000 plus attorney's fees for plaintiff Edward Davis, expected to top $100,000, as well as to "take steps necessary to make ColoradoBaggage.com readily accessible to and usable by visually impaired individuals or to terminate the website."
Crystal N. Skelton
, a California attorney who advises clients in complying with disability laws, says companies can expect these lawsuits to continue.
"If you aren't sure whether the ADA applies to your site or whether it's accessible to the blind, now may be the time to find out," she and a firm colleague
wrote
in a blog post about the case.
If you are an Ecommerce brand, this is only one in a multitude of liabilities you face as a business. For more information on how to legally protect your company, post a short summary of your needs on
www.legalserviceslink.com
and let the perfect attorney come to you!
Do You Need An Attorney?
If so, post a short summary of your legal needs to our site and let attorneys submit applications to fulfill those needs. No time wasted, no hassle, no confusion, no cost.
Posted

- 05/25/2016
Connect with us:
Learn about us: