Lawsuit Loans: A Simple Guide
When you suffer harm through the negligence or wrongful conduct of another party, the law gives you the right to sue them to recover damages. The time it takes for a lawsuit to result in a settlement or a favorable verdict after trial frequently results in financial distress as you struggle to pay bills and expenses while out of work. A lawsuit loan may offer a solution to prevent or resolve financial hardship while you wait for your claim for damages to be resolved.

Lawsuit loans go by many names, including lawsuit funding, pre-settlement funding and settlement funding. Regardless of its name, the ability to have access to the money needed to pay your bills can help you avoid late fees and collection notices while awaiting settlement of a lawsuit. This simple guide explains the features, application process and other essential information about lawsuit loans to allow you to make smart decisions about them.

What is a lawsuit loan?
A lawsuit loan is a cash advance made by a lender against the anticipated settlement or judgment from pending lawsuit. The company providing the advance is repaid from the damages you recover against the party sued by your attorney.

Technically, the advance you receive differs from what you normally think of as a loan because repayment is dependent upon the recovery of damages in the lawsuit. In other words, if you do not receive a settlement or a trial ends in a verdict in favor of the party you sued, the money you received as an advance does not have to be repaid to the lender.

What types of lawsuits qualify for a cash advance?
Most types of personal injury lawsuits qualify for pre-settlement funding, including:

- Car and truck accidents.
- Bicycle and pedestrian accidents.
- Medical malpractice.
- Premises liability claims.
- Assaults.
- Defective product claims.
- Construction accidents.
- Workers' compensation claims.

Some lenders may offer lawsuit funding for lawsuits filed by an employee to recover damages for unlawful termination or for lawsuits filed to recover damages for discrimination under state or federal civil rights laws.

How does lawsuit funding work?
As previously mentioned, the cash advance that you receive dramatically differs from the usual, traditional loan that you may be familiar with from when you financed the purchase of a car. When you accept the proceeds of a traditional loan, you personally agree to repay it, along with interest, to the lender according to the terms of the loan agreement.

Acceptance of a cash advance through a lawsuit loan does not include a personal promise from you to make payments over a specified period of time. Instead, you and your attorney agree that the amount advanced to you along with pre-disclosed interest and fees will be repaid only if you win the lawsuit. If you do not win, you keep the cash advance without any further obligation to repay it.

A key difference to keep is that a lawsuit loan is really not a loan at all. The lender agrees to give you money based on its evaluation of the merits of the lawsuit rather than on your credit score or work history as occurs with a traditional loan. A company agreeing to provide money to you through a lawsuit loan is purchasing an equitable lien on your claim for damages against the party or parties that you sued rather than "lending" you the money.

How do you qualify for a lawsuit loan?
The reason that companies offering lawsuit funding do inquire about your credit or work history to determine whether or not you qualify is because their primary concern is whether your lawsuit qualifies. Your claim for damages must be strong enough to demonstrate a high likelihood that you will prevail against the party whose negligence or wrongdoing caused you to sustain damages.

Among the factors reviewed by a company to determine whether your lawsuit qualifies for funding include:

- Proof of fault that caused you to be injured: The company reviews the facts of your claim to determine if there is sufficient evidence to clearly prove that the negligence or other wrongful conduct on the part of the party being sued caused you to suffer injuries entitling you to recover damages against them.
- Proof of damages: There must be evidence to support your claim that the conduct of the party you sued caused you to actually suffer damages. Medical records showing diagnosis and prognosis from treating physicians to establish physical injuries and employment records supporting a claim for lost earnings would be examples of evidence supporting your claim for damages.
- Existence of insurance coverage: The fact that the party you sue for damages has liability insurance means there is a source of funds to pay a settlement or verdict. The amount of the coverage will be a factor in determining how much of a cash advance a company may be willing to offer for a particular case.

A company will take into consideration other advances you may already have taken against the lawsuit when determining how much additional funding to offer.

What is the typical application process?
The process to apply for lawsuit funding may differ from one company to another, but it typically begins with basic information about you and your lawsuit along with contact information for the attorney representing you in it. The company contacts your attorney to obtain additional information about the case in order to evaluate it.

Upon completion of the evaluation process, the company notifies you and your attorney about its decision. The entire application process, which can be handled online or over the phone, can be completed relatively quickly with some companies offering to advance funds within 24 hours from its determination that the lawsuit qualifies.

What are the pros and cons of a lawsuit loan?
Liability insurance companies exploit the financial pressure experienced by victims unable to work because of the wrongful conduct of the party they insure. Instead of accepting a settlement offer for far less than your case may be worth, lawsuit funding gives you money to use as you see fit to relieve the financial pressure and allow your attorney to fight for the compensation that you rightfully deserve.

The primary disadvantage of a lawsuit loan is going into it without knowing how much the company you apply to charges for the risk it takes. Reputable companies that offer lawsuit funding readily and fully disclose all costs associated with their services to allow you to take advantage of the benefits with peace of mind.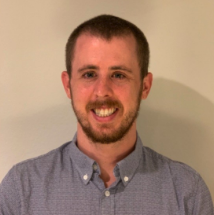 Author's Bio:
Jared Stern is an experienced financial professional with six years of experience in the pre-settlement funding industry. After graduating from UC Berkeley with a degree in economics in 2014, Jared began his career in Morgan Stanley's mergers and acquisitions investment banking division. After working with another pre-settlement funding company for two years, Jared founded
Uplift Legal Funding
in 2017 to give injured plaintiffs a better choice in lawsuit loans.
Do You Need An Attorney?
If so, post a short summary of your legal needs to our site and let attorneys submit applications to fulfill those needs. No time wasted, no hassle, no confusion, no cost.
Posted

- 05/11/2021
Connect with us:
Learn about us: