Long Form Content: The Value of Whitepapers in Law Firm Marketing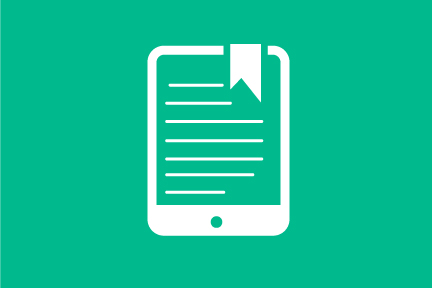 The content marketing movement is based in lead generation and offers an economical approach to helping potential clients understand why they need your services, the reason they need help, and the reason you're better at providing these solutions than someone else. However, with so many tactics and strategies for making content marketing work, what's best?

Following our last attorney marketing blog on the

power of long-form content in your legal marketing

and our earlier blog on the importance of running webcasts for lead generation, we turn your attention to another useful tactic that plays to your strengths as an attorney—whitepapers and eBooks.
Whitepapers and eBooks: Long-Form Written Content
Getting a potential client to transition from blog reader to lead is not as easy as it sounds, as there is a certain price that a reader will assign to his or her contact information. Long-form content helps to bridge this gap by offering higher value content in return for a name, email address, and possibly phone number. This is what makes the ides of writing a whitepaper or eBook such an attractive proposition. These pieces of content offer detailed guides that cover a wide range of topics under a single umbrella.
Building Blocks: Blog vs. Whitepaper vs. eBook
Blogs, whitepapers, and eBooks each serve a purpose in your larger content marketing strategy. While a blog can answer a small but specific question in 300-1500 words, whitepapers discuss a broader topic and eBooks go even further than that, as we discuss in the following examples.

Example 1:

Imagine for a second your ideal client is a small business or startup looking to hire its first group of employees.
-
Blog Topic
:
Do You Need an Employee Handbook?
-
Whitepaper
: An Employer's Guide to Writing an Employee Handbook: Necessary Elements to Include
-
eBook
: A Small Business Guide to Hiring: Your Responsibilities as an Employer and Necessary Steps to Remain Compliant
Whitepapers: 5-15 Page Guides
As in our examples above, whitepapers offer deeper insights into a specific topic.
Defined by HubSpot
,
a whitepaper is a persuasive, authoritative, in-depth report on a specific topic that presents a problem and provides a solution
.

Using our example mentioned above, the blog and whitepaper cover the same topic, employee handbooks. An employer may be interested in knowing whether their state requires them to have an employee handbook. The blog will make for the first touchpoint in this communication, but rarely will be the deciding factor on whether a client will retain you (or even share their information).

Now, imagine that the potential client sees the blog about employee handbooks, but near the bottom of the page they see a call-to-action offering even more information about employee handbooks, namely your whitepaper on the necessary elements of the handbook. Now, you've established trust and promised more insights—all you need is a name and email address to get it.
eBooks: Chapters of Insight
Alternatively, you could write a much longer guide covering many more topics. These guides, which we will call eBooks, are extremely detailed and authoritative, offering dozens or even hundreds of pages of information.
For example, the small business guide to hiring can include an entire chapter on employee handbooks, while talking about everything else about the hiring process—non-disclosure agreements, non-competes, at-will employment, W-2s, and so much more.

This is the core tenet of a content marketing pillar strategy. For example, if write an eBook, you can turn each chapter of the eBook into a whitepaper. In turn, you can probably use each whitepaper as a reference for 5-10 blogs. All of these blogs would drive traffic to their respective whitepaper, which would in turn drive traffic to the eBook.

Better yet, with the amount of value you offer, you can request even more information than you would for a whitepaper—while a whitepaper may ask for name and email, your eBook can request phone number, title, size of business, and more.
Benefits for Attorneys
There are many benefits of drafting whitepapers and eBooks as part of your content marketing strategy, including but not limited to the following:

- Build Authority: Most potential clients don't know you from your competitors—especially if you're a solo or small firm. However, by answering their questions effectively, accurately, and efficiently (without shoving a sales pitch down their throat), you prove yourself as an authority on the topic who wants to help them, not sell them.
- Lead Generation: Whether you are looking to build your email list or are looking for a direct path to new clients, drafting gated content like a whitepaper or an eBook is a great way to facilitate the transition from reader to lead to client.
- Passive Selling: Being a rainmaker is hard. Doing so 24/7/365 is impossible. Your long form content can sell potential on your firm's services at all time—all you have to do is finish the sale.
- Signals Intent: Who is likely to download a whitepaper about writing an employee handbook? Someone in the process of drafting an employee handbook. Now that they've given an email address, you can drop a line along the lines of "hey, I saw that you downloaded our guide; if you need any help, have any questions, or would like a review, I'd love to help."
- Clients Still Need Your Help: Regardless of how helpful you are in this guide, a whitepaper or eBook is no substitute for true, qualified legal help.
- Plays to Your Strengths: You are well versed in your subject matter and understand how to explain it to a wide range of people. Writing a whitepaper or eBook is rarely different than the average conversation you have with your clients.
How to Get Started
Now that you know what a whitepaper is and why it's so important to write a whitepaper, how can you get started?
Choose a Topic
Often, choosing a topic is one of the hardest parts of writing any form of content. While you can likely put together a 1,000 word blog on a topic, stretching it out over a dozen pages may prove a bit harder. When considering possible whitepaper topics, choose something that your clients may ask about, that you know a great deal about, and that you are willing to sell services for.

Using our example on employee handbooks, you should be able to discuss all of the necessary components of the handbook in your whitepaper, and you should be willing to offer employment law services for employers who want to ensure their handbook is compliant with local, state, and federal regulations.
Write an Outline
Now, with a topic in mind, it's time to get down to writing. Similarly to blogging, you want to outline your document to include every topic you want to talk about. Using our handbook example, you could include "chapters" on each component of the handbook:
- Introduction
- Do You Need an Employee Handbook?
- Necessary Elements of an Employee Handbook (with advice on how to write each section):
Discrimination
Sexual and other forms of harassment
Workplace safety
Drugs and alcohol
Entitlement to leave under the Family Medical Leave Act (FMLA)
Jury service
Emergency procedures
- Frequently Asked Questions
- How to Provide Resources Outside Your Organization
-
Mistakes to Avoid
- Case Studies
- Additional Information
As an attorney, you can easily draft 10 pages on this, discussing the basics of a discrimination policy, how to write a drug and alcohol policy, how to communicate employee rights under FMLA, and more. If you were writing an eBook, consider this to be one chapter in the larger "Hiring Guide," and outline each chapter in the same way.
Finalize, Design, and Publish
With your whitepaper or eBook written, it's time to finalize the document. Have someone proofread the guide, design it using a template (or find a designer specializing in whitepaper design), and publish it. Now, your whitepaper can start working for you. Create a landing page with forms to request information, announce the newly published guide on your social profiles, write a blog about your new guide, and get sharing.
Pushing Your Content Further
As mentioned above, publishing is only part of the pillar strategy. Now that you have this lead generating guide in hand, you have 5-10 "easy" blog topics—all of which link back to your whitepaper. It goes even further than that. Now that you have an informative guide, consider the following:

- Create brief videos on each chapter, publish to YouTube, Vimeo, Facebook Video.
- Upload a "preview" (cover page and introduction) version of your guide to SlideShare that links to your landing page.
- Syndicate each blog to sites like LinkedIn and Legal Services Link to reach a new group of potential clients.
Content Marketing is Part of the Solution: Reach Clients More Easily with Legal Service Link
At Legal Services Link, we know that marketing your growing firm is a challenge—one that requires you to only choose effective tools that help you generate leads and gain clients. Legal Services Link allows you to create your free profile, publish your articles and blogs to the site and your profile, and connect directly with clients that post their projects to the site—all efficiently and inexpensively. Learn more at
LegalServicesLink.com
.
In addition to helping you get clients, Legal Services Link works hard to provide you all of the advice you need to improve your practice's return on its marketing investment. From our blogs about
building a website
,
podcasting
,
infographics
, and
email marketing
, we provide you with the insight you need to build a successful practice.
Get More Clients With Legal Services Link
Create your FREE profile and get listed in our attorney directory to start receiving email notifications of relevant legal projects.
Posted

- 01/22/2019
Connect with us:
Learn about us: