Nursing Home Claims: Suing for Improper Care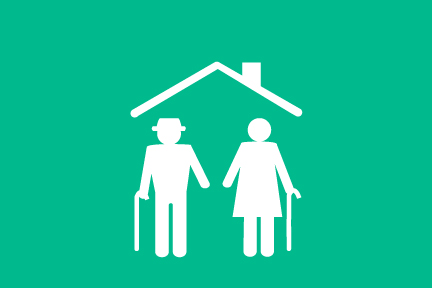 The elderly are moving into nursing homes and other assisted care facilities at an increasing rate, and fortunately, those nursing homes are required by federal law to maintain certain standards of care. Unfortunately, a significant number of nursing home residents are being injured, and even dying, because of negligence and abuse at the hands of individuals employed by these facilities. When this happens on the premises of a nursing home, the nursing home may be held liable for damages. Below is some information on nursing home abuse and negligence claims.

Types of Abuse
There are several different types of abuse that can take place in nursing homes, causing damages to elderly residents. Physical abuse is unusually common in nursing homes. Physical abuse is the intentional use of force, which results in bodily harm, pain, or injury. The elderly are fragile and are generally more susceptible to scars, tearing, bruising, and infections. Shoving, slapping, hitting, shaking, burning, and force-feeding are forms of physical abuse that can lead to serious injuries.

Emotional and mental abuse includes verbal degradation, verbal threats, emotional manipulation, and emotional threats and isolation. Verbally threatening patients in order to manipulate them is one of the most common forms of emotional abuse. Signs of emotional abuse in the elderly include mood swings, anxiety, depression, confusion and other behaviors. Sexual abuse is also a common form of abuse in nursing homes. Sexual abuse is any form of non-consensual sexual contact including, touching, rape, sodomy, sexual coercion, sexually-explicit photographing, and sexual harassment. Nursing home residents are more susceptible to this type of abuse because the patient may be ill, frail, weak, or have another medical condition that prevents them from giving consent or fighting the abuse. Nursing home residents are most likely to be sexually abused by staff members, other residents, or even visitors.

If a court determines that a nursing home employee abused a resident, they can face criminal prosecution. If you decide to press charges, the prosecution represents the State, not the individual victim or his or her family. Although a criminal case may result in prison time and other monetary penalties for those responsible for nursing home abuse or neglect, you will not receive compensation unless you file a civil lawsuit.

Negligence
Nursing homes are not only responsible for intentional abuse by their employees, but also for their employees' negligence resulting in injuries to their residents. The liability of a nursing home can stem from: negligent supervision and care, failure to provide adequate medical treatment, negligent hiring and retention of employees, failure to keep the premises reasonably safe and free of hazards, negligent selection or maintenance of equipment, and failure to maintain adequate health and safety policies. A nursing home can be held liable for negligence if the injured party can prove that: 1) the nursing home's owner or employees breached a duty of care owed to the injured person; 2) the person's injury was caused by this breach; 3) the nursing home owner's or employee's conduct caused the injury; and 4) damages, in some form, were suffered.

Assuming all the elements are established, the injured resident will likely be compensated for his or her injuries. Types of injuries that warrant damages include: physical pain and suffering, mental pain and suffering, emotional distress, and the cost of medical treatment. In egregious cases, a victim may also be awarded punitive damages, which are meant to punish the nursing home for their behavior, as opposed to just compensating the victim for their injuries.

In nursing home abuse cases, hiring an attorney with experience in such cases is crucial to guide you through the legal process. Find an elder abuse lawyer by quickly posting a short summary of your legal needs on Legal Services Link, and let the perfect attorney come to you!
Additional Resources
Do You Need An Attorney?
If so, post a short summary of your legal needs to our site and let attorneys submit applications to fulfill those needs. No time wasted, no hassle, no confusion, no cost.
Posted

- 07/12/2017
Connect with us:
Learn about us: