Personal Injury Case Checklist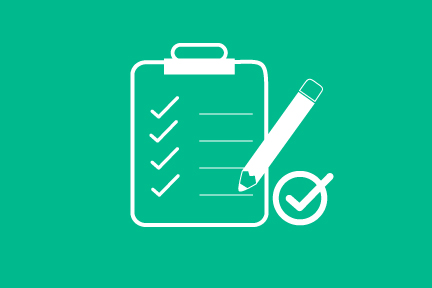 After you have suffered from a personal injury, you will need to go through a long and complicated process in order to get the compensation that you rightfully deserve. Many people believe that by filing a claim with the responsible party's insurance company and going along with the insurance adjuster until they receive a payment that they have taken the necessary steps, but this is only what an insurance company wants you to believe. If you leave it up to the insurance company, they will pay you as little as possible and are only focused on resolving your claim for cheap. This is why hiring a lawyer is so important in this process: you need to fight back with experience and know-how.

When you work with an attorney, you have a built-in support system with a motivated legal professional helping you through every step. Depending on their own specific process they may give you guidelines that differ from the following checklist in some easy, but the following is meant to give you an idea of the different things that you will need to check off your list to maximize your chances of a fair settlement.
See a Doctor
Seeing a doctor is the most essential first step for you to take after an accident, for a variety of reasons. Most important, you will get medical help for your injuries that will help facilitate your recovery, but the other benefit to these visits is the records that they generate. You will need proof of your injuries, and these are your source of truth.
Hire a Lawyer
This is easily the most important piece of your to-do list because without a lawyer you are at the mercy of the insurance company and their battle-tested approach to resolving injury claims. Visit
getinjuryanswers.com
to connect with a personal injury attorney who can help you build a case and fight for what you deserve.
Gather Financial Documentation
Your lawyer will not be able to access all of the documents and accounts that you have access to, so in order to make their life easier try to gather any relevant information that you can find. Even if you are unsure of whether or not they will find a particular piece of information useful, just remember that they will be able to make the decision better than you.

These documents include income statements, bank account information, medical bills, and any other expense that you believe is even remotely related to your accident.
Get Eyewitness Accounts
The more third-party accounts of the accident you can gather, the more certain things like the cause of the accident and who was at fault for the accident can become. Insurance companies use lack of evidence as a great opportunity to limit your final settlement, so the more information you can provide that supports your claim, the more leverage you will have during negotiations.
Take Photographs
Document everything. Your injuries, the damage to your vehicle if you were in a car accident, and the area where the accident took place, and anything else you can think of. Everyone has a personal photo studio in their pocket with a smartphone, so it is easy to take lots of pictures that your attorney will then be able to determine which are most useful. It is better to have too many pictures than not enough when you are trying to recreate the situation.

Do You Need An Attorney?
If so, post a short summary of your legal needs to our site and let attorneys submit applications to fulfill those needs. No time wasted, no hassle, no confusion, no cost.
Posted

- 05/28/2020
Connect with us:
Learn about us: