Questions To Ask A Car Accident Lawyer in Etobicoke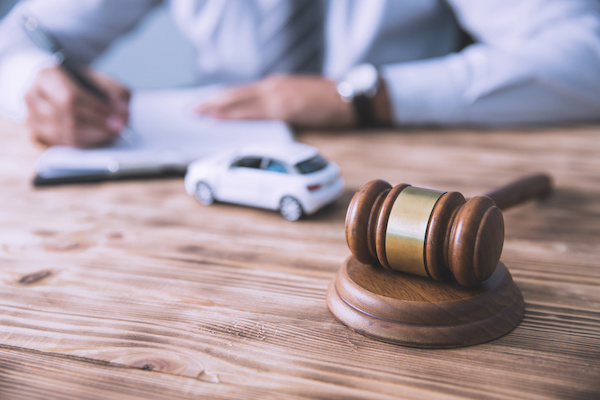 Being involved in a vehicle accident can be stressful. But, if you are confident, you're not at fault, you must remain calm and contact an Etobicoke car accident lawyer. However, remember that searching for a car accident lawyer can be tricky, especially if there are several options in the area. Therefore, it would be best to know the factors to consider and the questions you must ask before engaging the services of a car accident lawyer.

1. What Are Your Credentials?
When looking for a car accident lawyer in Etobicoke, choosing one with many years of expertise is essential. Also, it is beneficial to seek a lawyer with courtroom trial experience if the case goes to court.

It's advised to hire a member of the Law Society of Upper Canada or the Law Society of Ontario to guarantee the competence of lawyers in the Canadian province of Ontario. Founded in 1797, these organizations ensure that legal practitioners achieve specified academic criteria and govern lawyers, paralegals, and legal service providers. They seek to ensure that Ontarians have quick and efficient access to legal services.

As part of the Bar of Ontario, all lawyers must apply for a license under the Law Society of Upper Canada. They must demonstrate their knowledge and abilities before applying for a license. So, the next time you'll need a licensed lawyer, it would be best to look up the database on The Canadian Bar Association's official website.
2. Do I Have A Chance For Success?
If you are still determining if you have a case or your prospects of winning, a
car accident lawyer in Etobicoke
can provide an informed assessment. However, it's hard to predict a case's outcome with accuracy. A reputable and seasoned attorney will honestly evaluate your case and your chances of success based on factors such as their past experience with similar cases.
It's crucial to be wary of lawyers who promise to recover a substantial amount of money for you or win your case. These lawyers may be driven by money and persuade you to hire them with false hopes of success.
3. What Will Be Your Settlement Approach?
A vehicle accident lawyer in Etobicoke will be able to provide a concise summary of their case strategy. The lawyer will prepare the accident inquiry by reviewing police reports and searching for witnesses. After a thorough investigation, they will approach the at-fault driver's insurance company and request a settlement. The car accident lawyer will advocate on your behalf, and both parties must agree. Otherwise, the case will be transferred to court.
Furthermore, it would be best if you worked with an experienced car accident lawyer because an Ontario law allows
insurance companies
to keep a portion of the settlement reached. They will reduce claims for pain and suffering not exceeding CAD$147,889.59 by CAD$44,367.24 beginning January 1, 2023. Similarly, for family members claiming pain and suffering damages on behalf of a deceased family member, they will deduct CAD$22,183.63 from a settlement not exceeding CAD$73,944.18.
It was stated that the purpose of the law is to minimize the expensive insurance premium paid by Ontario citizens. While this specific law cannot be undone, your lawyer must be able to properly do a valuation of your pain and suffering for you to be able to afford medical bills and other expenses.
4. How Will You Communicate Throughout The Case?
A car accident lawyer in Etobicoke must always keep you in the loop. Look for a lawyer that will provide various
communication
channels so that you will remain updated about the progress of your case. Ask about the legal practice's communication style and response time for multiple inquiries. Your attorney must be capable of responding to you as quickly as possible during the stated acceptable times or schedules.

You may also browse for reviews and testimonials from previous clients of a specific car accident lawyer in Etobicoke. Keep in mind that asking for referrals is also an effective way to find the right lawyer for you or your loved one.

Conclusion
Questions to ask a car accident lawyer in Etobicoke include specifics about their credibility, chance of success, settlement approach, and communication methods. The car accident lawyer must have the proper knowledge and skills and is part of a significant law organization in Ontario to be able to assist you in your case. Moreover, they should be able to explain their plans for negotiations in layman's terms and keep you updated constantly. Remember that working with a qualified car accident lawyer who genuinely cares about their clients will increase your likelihood of success.
Do You Need An Attorney?
If so, post a short summary of your legal needs to our site and let attorneys submit applications to fulfill those needs. No time wasted, no hassle, no confusion, no cost.
Posted

- 03/07/2023
Connect with us:
Learn about us: