The Complete Guide to EB-5 Visa Attorneys and How They Can Benefit Your Immigration Case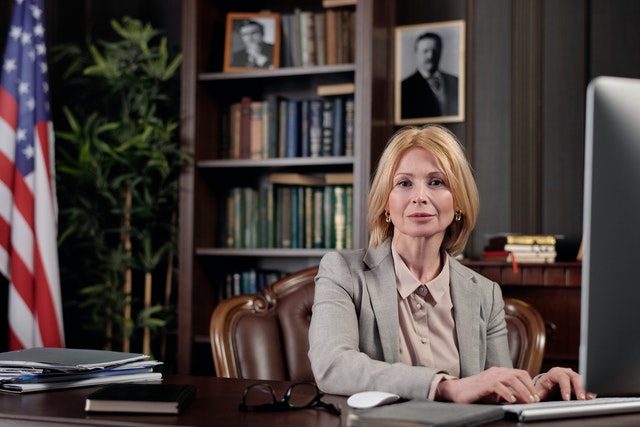 A quick look at Form I-526 (Immigrant Petition By Alien Investor) will tell you that the application document for an EB-5 visa is just 13 pages long and only requires superficial information. So, why would you need an attorney to file your petition?

While the length of the form can be deceiving, investors should keep in mind that this is only the tip of the iceberg that the entire EB5 application process is!

That is why finding the right attorney is essential to filing a successful EB-5 application, choosing a high-potential project, and minimizing immigration and investor risk. Here's all you need to know.

The Benefits of Partnering With a Specialized EB-5 Visa Attorney
The EB-5 application might seem deceptively short and simple, but the "Golden Visa" falls within an extremely complex area of immigration law.

Attempting to self-petition for an investor green card without the support of an attorney can considerably reduce your chances of securing a visa for you and your family.

And, while there is no lack of EB-5 investors' success stories, application denial rates vary significantly. Most Regional Centers and EB-5 projects have an approval rate of 90-100%, but some other ones - such as American Life Development Company and American Logistics [International] Regional Center - only approve 2-14% of projects.


Here are just some of the benefits of partnering with a Trusted immigration attorney in Georgia.
An Immigration Attorney Helps You Find the Right Project To Invest In
Foreign investors about to self-petition for an EB-5 green card have a significant choice to make before filing their application: finding the right project to invest in.

The most common choice is, undoubtedly, commercial enterprises sponsored by Regional Centers. These are vetted by USCIS, limit investment risk, and only require a hands-off approach.

On the other hand, Direct Investment cases are riskier but might offer higher returns. A specialized attorney can help investors find the right project to invest in given their investment goals, preferences, and risk tolerance.

An Attorney Might Help You Reduce Processing Times Through the Right Strategies
Processing times for EB-5 applications have always been long, historically standing at 1-2 years. But, due to the EB-5 program's sunset period in 2021 and its resumption in March 2022, application processing has lapsed, causing waiting times to stretch to 47-71 months.

EB-5 immigration attorneys can help you find the right strategies to shorten waiting times.

For example, if the chosen project operates in the interest of the United States or serves a pressing government or public need, the investor's application might be eligible for an expedited status, which can shorten processing times to 6 months or less.

Immigration Attorneys Understand the Ins and Outs of a Successful EB-5 Application
A successful EB-5 application process involves much more than just filling in Form I-526. When working with a specialized attorney, investors will gather a range of supporting documents that can help demonstrate the source of funds, expected returns, and exit strategy.

What's more, investors hoping to boost their application's success chances should also submit a business plan and detailed economic reports.

A Specialized Attorney Can Help You Limit Immigration Investment Risk
Unlike other more straightforward options such as the H1B Visa Lottery, the EB-5 program carries significant immigration and investor risk. Foreign investors will be required to invest at the beginning of the application project, and their investment will be "at-risk", meaning that returns are not guaranteed.

What's more, failing to meet the job creation requirement (creating and maintaining 10 full-time jobs for qualifying employees) can cause the investor to lose out on the chance of securing a green card.

Navigating the process with the help of an EB-5 attorney can help investors minimize the risks involved and ensure that their chosen EB-5 project matches their risk tolerance.

What To Look For in an EB-5 Visa Attorney
EB-5 visa attorneys are an investor's most powerful ally throughout the application process and beyond. But it is important to know what to look for in an immigration lawyer before putting your case in their hands. Here are some boxes that must be ticked:

- They must have filed at least one EB-5 petition
- They must have experience with the EB-5 program and immigration law
- A solid track record of successful I-526 and I-829 petitions
- Experience with working with alien entrepreneurs of your same nationality
- A stellar reputation from other clients
- Clear communication and responsibilities


Most immigration and EB-5 attorneys will offer a free initial consultation or call. Make sure to take advantage of this opportunity, ask about their success rate, and inquire about what strategy they will use to produce source-of-fund evidence for form I-526.
Do You Need An Attorney?
If so, post a short summary of your legal needs to our site and let attorneys submit applications to fulfill those needs. No time wasted, no hassle, no confusion, no cost.
Posted

- 05/04/2022
Connect with us:
Learn about us: