Unum Appeal: 3 Steps To Take After Denial Of Disability Benefits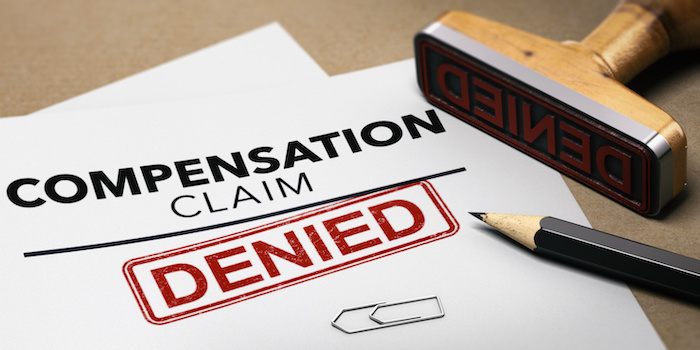 Applying for insurance can be a great help in mitigating the risks brought about by the unpredictability of life. Disability insurance, for one, is a valuable thing to have, whether your condition is long-term or short-term. Fortunately, there are many insurance companies that offer disability benefits. One of the more well-known examples is Unum.


As a Fortune 500 company, Unum is one of the top insurers for disability claims. Whether you're recovering from a pregnancy and on maternity leave, or whether you're coping with a pre-existing condition, you can recover from those situations without too much fuss with Unum's disability insurance.

However, you may run into issues at some point, as Unum is known to have wrongfully denied disability benefits in the past. That being said, this article will give you the basics of what to do in the event that it happens to you.
Why Do Disability Benefits Get Denied?
Given the importance of
Dell Disability Insurance
, you may be understandably upset or frustrated if your disability benefits get denied. Your disability benefits may be denied for any of several reasons, including the following:
You didn't provide enough medical evidence to prove your disability or the limitations of your capacity.
The medical experts hired by Unum may have decided that you don't fit the definition of 'disabled.'
You were caught doing something that should've been outside the realm of your capacity due to your disability.
It's important to identify the specific reason your benefits were denied. First, this will allow you to provide your lawyer with all the information available surrounding the case. Second, this ensures that, should you succeed in your appeal, you won't make the same mistake in the future.
How To Resolve The Denial Of Disability Benefits
After finding out what you can about the disability denial, you should take action immediately to address the issue. Here are three steps you can take to resolve it.
1. Contact A Lawyer
Considering how complicated this area of the law is and how experienced Unum is with these cases, it's not recommended that you try to file an appeal yourself. If you want a better chance of winning this case, it would benefit you to hire a
Dell disability lawyer
.
A reliable and experienced disability lawyer will be able to provide you with guidance throughout this complicated process, and they will do what they can to help you recover your benefits. It should be noted that a disability lawyer, specifically, is what you should be looking for; since they know this area of the law well, they can provide you with better support and make a stronger case for you.
2. File An Appeal
With the help of your disability lawyer, you can then write an appeal letter stating your claim. This is important for your case. However, what will help cement it is the documents you include. These documents are as follows:
Medical records. You may use documents from your physical (or mental) exams, x-rays, or other medical evidence that can help solidify the existence of your disability. Even if your disability is visible, Unum may still ask for proof to back up your claim.
Doctor's notes. As much as possible, this should contain detailed information about you and your disability; don't accept simple notes that were made for the sake of record-keeping. Ask your doctor to include information about the limitations brought on by your disability, even minor inconveniences that may disrupt your day-to-day life. If there isn't enough information or if there are too many blanks between each point, the company may focus on the inconsistency, and this may weaken your appeal's chance for success.
A handwritten opinion from a vocational expert. You can procure this with the help of your disability lawyer. They can hire a vocational expert in the same industry as you, and this expert will assess your capacity in performing standard work and make comparisons between your work performance and others'.
A statement from your employer. If you got your condition or disability while in your current place of employment, a statement from your employer would be extremely helpful for your case. This essentially acts as proof of the impact your disability has had on your work performance and the kinds of tasks you're able to do.
Testimonies from loved ones. This is especially important if you're able to get testimonies from close friends and family who witnessed the drastic changes in your life after you sustained your disability.
Having these documents ready for your appeal is important, as it means you did all you could to provide evidence that can justify and reinforce your claim.
3. Stay Vigilant
Once you send out the letter, along with the relevant documents, there's usually a 45-day wait as your appeal undergoes evaluation. If your wait goes on for longer than that, it could mean that there's a delay in the system or that they're stretching the wait period on purpose.

If you receive a response and your disability benefits have been denied a second time, make a second appeal. This time, take greater care to ensure that all the necessary documents are submitted, and make sure to fulfill any specific conditions that may have been mentioned in their response.

If you think that any of their conditions are unfair or if you think the second denial was unjustified, then with your lawyer's guidance, you could use it as a basis to bring your case to court, especially if you're sure you've been wrongfully denied.

Wrapping Up
Whether it's long-term or short-term, having disability insurance is extremely helpful in safeguarding your well-being, especially if you're facing unemployment. Thus, if your benefits have been cut off, it's imperative that you take immediate action. Be sure to consult a reliable disability lawyer and keep the above tips in mind as you file an appeal. This way, you can have a better chance of reclaiming your disability benefits.
Do You Need An Attorney?
If so, post a short summary of your legal needs to our site and let attorneys submit applications to fulfill those needs. No time wasted, no hassle, no confusion, no cost.
Posted

- 12/09/2021
Connect with us:
Learn about us: