What Do Personal Injury Lawyers Handle?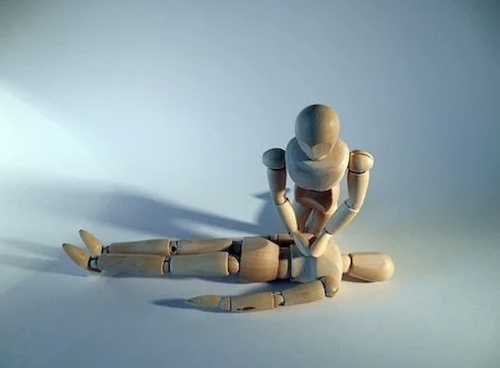 After being injured in an accident, you may be thinking about hiring a personal injury lawyer. However, you may feel unsure as to what these lawyers do and whether your case would fall into their area of expertise. Let's find out.

Find the Right Personal Injury Attorney for Your Accident Case
Henningsen Injury Attorneys, P.C. recommends you take the time to look for the right personal injury attorney to defend you. Get recommendations from family and friends, and if that is not possible, conduct an online search on reputable websites. With some names on hand, schedule consultations with them, ask all pertinent questions regarding their experience, fees, and the time they have to dedicate to you. Select the one you feel most comfortable with.

What do personal injury lawyers do?
A personal injury lawyer provides legal representation to people who have been injured in an accident. Their work includes accidents that have occurred due to negligent or intentional acts carried out by others. They help their clients by building a solid case on their behalf, helping them fight for their rights, and to pursue compensation.
What types of personal injury cases do they handle?

As personal injury cases involve the negligent actions or inactions of others, it is common for personal injury lawyers to be involved in cases of car and truck accidents, motorcycle accidents, and other transportation accidents like those involving boats, planes, mass transportation, bikes, and pedestrians.

Additionally, they represent victims of premises liability cases like slip and falls, dog bites, and negligent security. Other common cases for these legal professionals include construction accidents, medical malpractice, and nursing home abuse and neglect.
What types of damages can they help you pursue?
When you suffer an injury, the first thing you start to notice is the medical bills you are expected to pay. You may also feel stressed out since you have not been able to go to work while seeing to your injuries. These and other items constitute your economic damages, and your personal injury lawyer will help you pursue them. Other non-economic items that are much harder to quantify but may nevertheless be playing havoc with your life are PTSD, pain and suffering, emotional trauma and physical pain, and others. In this case, your lawyer will help you put a value on these intangible elements and add them to your claim.
In cases where the accident was so massive or your injuries so severe, the judge or jury may also award you punitive damages to set an example for others not to act this way.
How do personal injury lawyers go about building your case?
After an initial consultation during which you tell your story to your lawyer and decide to engage their services, your lawyer will start by conducting a thorough investigation into your accident. This means going back to the scene, gathering all evidence, studying the police report, and talking to your doctors and other
medical experts
regarding your
injuries
, treatment, and expected recovery timeline.

Armed with this information, the lawyer will have the necessary tools to aggressively negotiate with the insurance company on your behalf to get you the maximum compensation. If a settlement is not possible, your lawyer is prepared to take your case to court and present the facts in front of a judge and jury.
Do You Need An Attorney?
If so, post a short summary of your legal needs to our site and let attorneys submit applications to fulfill those needs. No time wasted, no hassle, no confusion, no cost.
Posted

- 03/24/2022
Connect with us:
Learn about us: