What Does Your Homeowner's Insurance Cover?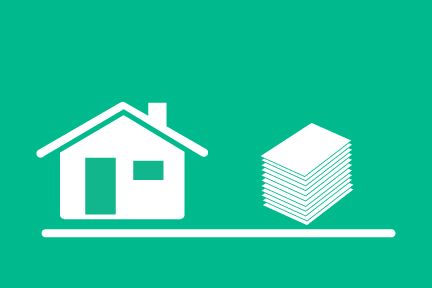 Insurance policies are convoluted and difficult to understand, so it's important to know what is and is not covered under a standard homeowner's insurance policy, and when you might need to purchase additional coverage.

What Is Included in a Typical Homeowner's Insurance Policy?
There are several different parts of a homeowner's insurance policy. First, the policy covers the home or dwelling itself, and damages that may occur to the interior or exterior of the home. For example, if your home is damaged by a fire or vandalism, you should make a claim to your homeowner's insurance company and the insurance company should compensate you for the damage so that you can have the damage repaired. A policy typically also provides coverage for other structures on your property that are not part of the dwelling itself, such as fences, detached garages, and/or sheds.

Your policy may also include living expenses or loss of use coverage, which covers the cost of living somewhere else—be it a hotel or rental home—if you are unable to live in your home while it is being repaired or rebuilt. This coverage can also include coverage for meals and incidentals while you are displaced from your home.

Standard homeowner's insurance policies also cover loss or damage to the personal property within the dwelling. This typically includes furniture, clothing, home décor, electronics, appliances, and other items within your home. Even if you do not own your home and are renting, you can obtain an insurance policy (known as renter's insurance) to cover your personal property within your dwelling.

Another type of coverage provided in a homeowner's policy is liability coverage. This coverage protects you if someone is injured on your property, and typically covers medical expenses for the injured party, as well as the costs of defense if the injured person brings a lawsuit against you. Ultimately, if a lawsuit is brought and you are found responsible for the injury, your homeowner's insurance policy should also cover any judgement or settlement against you stemming from the person's injury, up to the limits of your policy.
When You May Need Additional Insurance
The coverage provided in a standard homeowner's insurance policy may not be sufficient to protect you, your home, and possessions in all circumstances. Every policy contains exclusions, or specific circumstances or risks that are expressly excluded from coverage. Typical exclusions include: floods, earthquakes, mudslides, and/or damage resulting from a power surge. Other events that can be excluded are identity theft, liability for dog bites for certain breeds of dogs considered "aggressive," and/or damage to or loss of particularly expensive jewelry items and artwork.

In most cases, you can purchase additional coverage or specific insurance policies to cover these items. For example, if you live on the coast or somewhere prone to flooding, you may need to purchase a separate flood insurance policy; if you own one of the breeds of dogs not covered under a standard policy, you may want to purchase additional liability coverage for your dog; and when installing a swimming pool in your backyard, you might want to increase your liability coverage due to the potentially catastrophic nature of pool injuries.

You can also purchase an umbrella policy which is a liability insurance policy with much higher limits than your underlying homeowners or automobile coverage. The umbrella policy provides additional protection and coverage when the damages exceed the limits of the underlying policy.
Insurance is complicated— if you have a question about your policy, have an insurance claim, or think your insurance company has wrongfully denied a claim, you should consult with a
insurance lawyer
, who can help you wade through the lengthy and convoluted language of the typical insurance policy and advise you of your rights.
Additional Resources For Homeowners
Do You Need An Attorney?
If so, post a short summary of your legal needs to our site and let attorneys submit applications to fulfill those needs. No time wasted, no hassle, no confusion, no cost.
Posted

- 05/03/2017
Connect with us:
Learn about us: