What Should You Do After a Car Accident? Checklist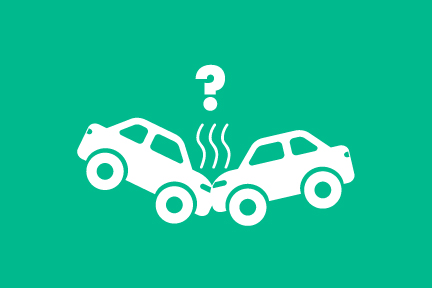 A checklist after a car accident can serve you as a tool to organize and keep track of all the tasks you are going to have to face. By maintaining a comprehensive checklist, you will be able to stay more organized, making sure you don't skip or miss any important tasks or deadlines and put an end to the accident nightmare in a more efficient manner.


The question is, should you prepare a checklist now or wait until you are in an accident to create one? That's up to you but you have to know that, in general terms, the actions that you will be required to take after an accident are pretty well established. If you think that having a list now is a waste of your time then just read the items on the list and be prepared. This knowledge may come in handy when you least expect it. Hopefully never.


Here are the items that should be included in your car accident list:
Stay at the scene
Move your car to a safe place in order to avoid any other cars hitting your vehicle, but don't leave the scene.
Make sure you are safe
Get out of the road. Also, get your passengers to a safe place. Don't put yourself in harm's way. Be aware of oncoming traffic and stay away.
Call an ambulance or 911
If there are injuries, don't delay in getting help. Don't stand there assuming someone else is going to make this phone call, just pick up your phone and call. Yu could be saving your own life, your passengers' or that of the other driver.
Call the police
A police report is a document that you want to have. It will come in handy if there are issues with your insurance company or if there are lawsuits.
Talk to the other driver
It's vitally important that you get the information on the other driver. Find out their name, address, phone number, license plate number, make and model of the car, driver's license number, and insurance information.
Take pictures
Use your cell phone to document the accident. Take pictures of every angle of your car, the other car and the entire scene. If you see anything that may have contributed to the accident such as a bump in the road, vegetation, traffic signs, etc., take pictures of that as well.
Get eyewitness accounts
If there are
witnesses
at the scene, talk to them. Get them to tell you what they saw. Collect their information, should you need to contact them in the future.
Don't negotiate at the scene
Don't apologize, but also don't feel pressured by the other driver to admit guilt. Don't stand there discussing who was responsible for the accident.

No doubt about it, crashes are scary. And they come to you out of the blue, never giving you time to process what is happening as it does. And then, in the middle of all this anger and confusion, you are expected to have sound judgment and make important decisions.
With the help of 1-800-Injured, you can get in touch with a
car accident lawyer
who will guide you through the maze that a car accident brings to your life. Don't delay and get a seasoned and proven attorney today.
Do You Need An Attorney?
If so, post a short summary of your legal needs to our site and let attorneys submit applications to fulfill those needs. No time wasted, no hassle, no confusion, no cost.
Posted

- 04/28/2020
Connect with us:
Learn about us: