What To Do If You're The Victim of Identity Theft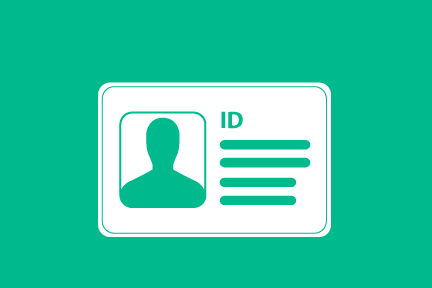 When someone uses your name and personal information without your consent to receive money, credit, goods or services, you are the victim of identity theft. If you suspect your personal information is being fraudulently used, you must act quickly and aggressively to recoup any losses you sustained and prevent your identity from being compromised further. Below are a few steps to take to stop and minimize the damage of identity theft.
Types of Identity Theft
Identity theft is a crime that can significantly impact your credit history, harm your reputation, and/or the reputation of your business. It is important to know that identity theft comes in many shapes and sizes, and can happen to anyone. Types of identity theft include: credit card fraud and false application for new credit, fraudulent withdrawals from a bank account, fraudulent use of telephone calling cards, fraudulent use of an IP address in order to engage in illegal acts online, fraudulent use of medical care, and Social Security fraud (for tax and employment fraud).

Thieves also use a variety of methods to steal your personal information, which include stealing wallets or purses, stealing mail from the mail box, redirecting your mail to a different address, searching your trash for discarded mail or other records, eavesdropping or looking over your shoulder in public, telephone scams, internet scams, email scams, and internet hacking, including data breaches of financial institutions or major retail companies.

What to Do Next?
The first thing you should do if you believe your identity has been compromised or stolen is to check for fraud. There are several ways to learn about a compromised account, including being contacted by your bank about unusual charges, seeing unusual charges on a bank or credit card statement, receiving a statement from an unknown credit card account or a credit card that you did not apply for, receiving collection notices for debt that you do not owe, finding errors on your credit report, missing mail or e-mail, or if you are improperly denied for credit.

If any one of these things happens, you should contact the financial institution, dispute the charges, and ask to freeze or close the account. The next thing to do is put a fraud alert on your credit report. Initially, a fraud alert lasts for 90 days. The alert should prompt creditors to take extra steps in verifying the identity of whoever is attempting to open an account or obtain money in your name. You can also put a security freeze on each of your credit reports. A freeze prevents creditors (except those with whom you already do business) from accessing your credit report at all, with new credit applications being automatically declined.

Moving Forward
Moving forward, you should take steps to reduce your risk of harm of identity theft, including shredding unwanted mail, using secure passwords and having different passwords for different accounts, running periodic virus scans on your computer(s), avoiding online scams and clicking links that you do not recognize, and reviewing your credit report at least annually.

Last Resort
Depending on the extent of the fraud, you may want to consider obtaining legal assistance from an attorney. An attorney can assist you in filing police reports and Identity Theft Affidavit and an Identity Theft Report with the Federal Trade Commission (FTC). An identity theft lawyer has experience communicating with the police and the FTC. An additional benefit to retaining an attorney is that debt collection agencies will be prohibited from contacting you directly regarding the fraudulent accounts.

Consumer protection laws can be complex and regaining control of your identity following a breach can be overwhelming. An experienced lawyer can advise you of all of the rights and the remedies available to you under federal and state law as well as inform you of any relevant statutes of limitations. If you have been the victim of identity theft, consider hiring an attorney to help you protect yourself. Find an experienced lawyer by quickly posting a short summary of your legal needs on Legal Services Link, and let the perfect lawyer come to you!




Do You Need An Attorney?
If so, post a short summary of your legal needs to our site and let attorneys submit applications to fulfill those needs. No time wasted, no hassle, no confusion, no cost.
Posted

- 04/06/2017
Connect with us:
Learn about us: