Can You Sue a Nursing Home for Injury to a Resident?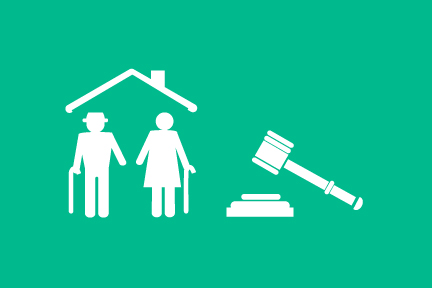 Placing a loved one in a nursing home is always a difficult decision – you entrust your loved one into the care of the nursing home expecting that they will receive the best possible care. Unfortunately, that doesn't always happen, and injuries can result.


Nursing homes and long-term care facilities can be liable for injuries to residents that occur within their facility or when a resident is under their care. For example, a nursing home might be liable for simple negligence, such as when a resident experiences a slip and fall due to negligence in cleaning the floor, or for medical malpractice, such as when a member of the nursing staff gives a patient the wrong medication. Still other suits may arise out of the intentional acts of someone at the facility, such as when a staff member intentionally strikes or sexually assaults a resident.


In addition to general negligence and medical malpractice standards that must be met, there are special state, local, and federal regulations that may apply to nursing homes and long-term care facilities. For example, nursing homes and long-term care facilities that accept Medicare must follow federal regulations, including regulations requiring that the facility keep the resident area free of accident hazards, provide adequate supervision and provide assistive devices. Failure to comply with these regulations may lead to legal liability for the facility if a resident is injured.


Some of the most common reasons lawsuits are brought against nursing homes and long-term care facilities include:


- Physical or sexual abuse of a resident
- Failure to provide appropriate medical treatment
- Medication errors
- Neglect which causes injury to the patient (for example, bedsores are common in long-term care facilities and nursing homes)
- Lack of adequate staff to meet the needs of residents
- Resident rooms and common areas not being maintained in safe or sanitary condition
- Inadequate supervision of residents
- Failure to provide residents with adequate nutrition or liquids, leading to malnutrition or dehydration
- Negligent hiring (such as where the facility fails to perform adequate background checks)
- Injuries resulting from residents falling or being dropped by a staff-member


If you have a loved one who was injured in a nursing home or long term care facility and you suspect that the facility may be at fault, it is important to contact a personal injury lawyer who is familiar with filing suit against long-term care facilities, as these cases can be complicated to prove, require a thorough investigation and may involve the use of various medical and other experts. For example, many nursing home residents are not reliable historians and cannot describe or recall what occurred. In many cases, most if not all evidence is in the possession of the defendant nursing home or employee and it may be difficult to obtain.









Do You Need An Attorney?
If so, post a short summary of your legal needs to our site and let attorneys submit applications to fulfill those needs. No time wasted, no hassle, no confusion, no cost.
Posted

- 09/23/2020
Connect with us:
Learn about us: