Passenger In A Car Accident: Who Do You Sue?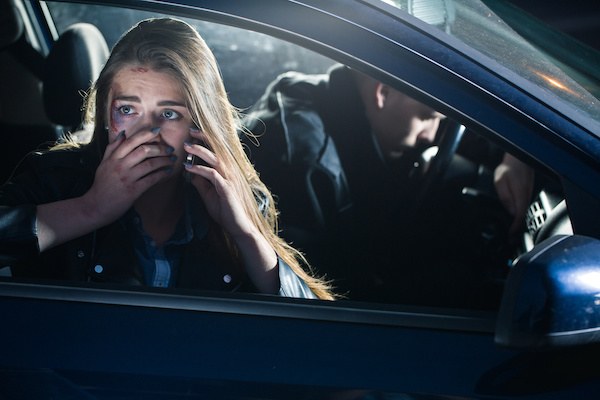 Being injured as a passenger in a car accident can be a confusing and traumatic experience. You probably have several questions about what happened. For instance, you might wonder who will pay your hospital bills and other medical expenses incurred by the car collision. You might also ask yourself if you'll be compensated for all the losses you've sustained.


You must understand the situation from a legal perspective to answer these questions. Legally speaking, you may be eligible to file a claim against the allegedly negligent party or parties to seek compensation for your injury.
If you're hurt as a passenger in a car crash, read on to learn who you can specifically sue for what happened.

Parties At Fault For The Accident
As an injured passenger, you should determine who can be held accountable for your accident-related injury. This way, you'll know how and where to file your claim to get paid for all your losses.

Determining the person to sue as a passenger in a

car accident

can be challenging, depending on your circumstances. These include:

- If you're involved in a one-car collision, you can file a case against the driver of your vehicle for being at fault for what happened.

- If you're involved in a two-car accident, the liability may be established against your car's driver or the driver in the other vehicle, depending on who was at fault.


In most car accidents, the driver who acted negligently or recklessly while navigating the road can be considered at fault for all your injuries.


If you believe your driver or the other car's driver caused the accident, you can sue them for compensation by filing a third-party insurance claim. It's a type of claim filed against the insurance company of the driver allegedly responsible for the car collision. In short, the insurance company that represents the at-fault party will pay the compensation you're entitled to.

Dealing with a third-party insurance claim can be overwhelming. For example, insurance companies will do their best to protect their financial interests. They'll look for ways to reduce the amount of your claim or deny it. In that case, you have to consider

whether you need a lawyer

who can help ensure you get a better settlement with the insurance company.


A car accident lawyer is essential to help you with your claim against the at-fault party's insurance company. Given their expertise and skills, they can provide support in the following ways:
- Collect evidence to support your insurance claim. These include medical records, police reports, witness statements, photos of the accident scene and the injuries, and other relevant documentation.
- Negotiate with the insurer to obtain a fair and equitable settlement.
- File a lawsuit in court if the negotiation with the insurance company fails.


Although you can handle the claim on your own, a lawyer by your side can make a difference in the success of your case against the at-fault driver.

Dual Fault: Who Can Be Sued?
It's essential to know that multiple parties can also be held responsible for a car accident that caused your injury as a passenger. For example, if the investigation and other pieces of evidence determine that both parties in a two-car collision are at-fault, you may sue both of them for compensation. In that case, you should file a claim against the insurer of your driver and the driver of the vehicle involved in the collision.


During the accident investigation, the insurance companies will determine the percentage of liability each responsible driver carries. Once figured out, each insurer will pay a portion of your insurance claim equivalent to the fault rate assigned to the driver.

On the other hand, you should remember that both adverse parties will work hard to avoid being liable for the car accident. They'll look for evidence to refute your allegations of the fault and diminish the amount of your claim. Because of this,

hiring a legal professional

is essential.


Since the final determination of liability can be complicated and lengthy, you need legal assistance to ensure you're compensated for the injuries and damages you incurred as a passenger. These include compensation for medical expenses, lost income and ability to earn, emotional trauma, pain and suffering, and other relevant losses.

Final Thoughts
When you sustain an injury as a passenger in a car accident, you probably have a cause of action to sue the at-fault party/parties for compensation. Therefore, keep the information mentioned above in mind to determine the party/parties you can sue, depending on the circumstances. Remember, identifying the at-fault persons in the collision is essential to streamline the claims process and maximize your financial recovery as an injured passenger.
Do You Need An Attorney?
If so, post a short summary of your legal needs to our site and let attorneys submit applications to fulfill those needs. No time wasted, no hassle, no confusion, no cost.
Posted

- 03/27/2023
Connect with us:
Learn about us: